Local Moving Services in Phoenix With Mentors Moving
Relocating can be a stressful event. There are endless things on your to-do list, ranging from packing to setting up your new utilities and changing your address. Rather than trying to do it yourself, hire a team of professionalsthat have the necessary experience so you can focus on other essential details before the big day
Are you not sure if your relocation is considered a local move? Ask yourself these questions: is it located within the same state? And is the distance between the two homes 60 miles or less within Maricopa County and North Pinal County? If so, then it's considered a local relocation. Mentors Moving is a trustworthy, hardworking, and dependable team that is here to help take the burden off your shoulders.
We service the city of Phoenix and the entire Phoenix Metropolitan Area.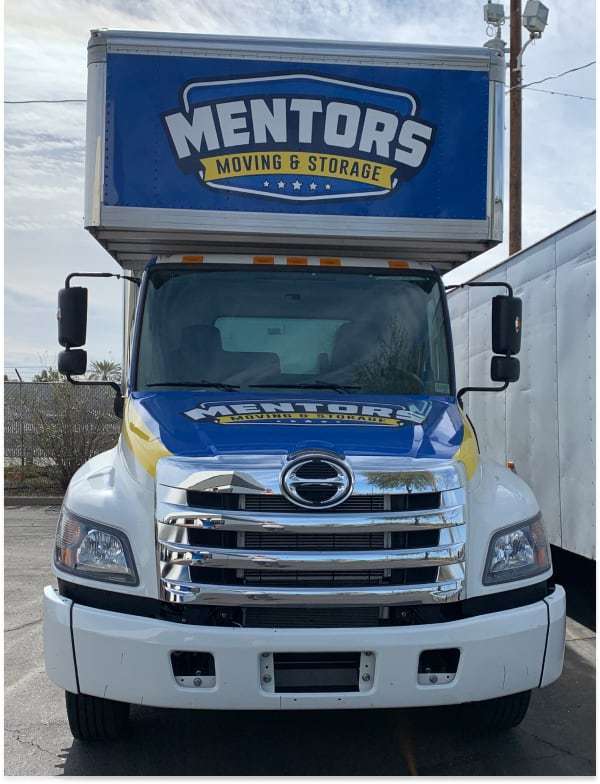 Hiring Professional Phoenix Local Movers - Top Reasons
When you choose to work with the top local moving company in Phoenix, AZ, you will only receive the BEST service possible. Ease your mind and instantly feel a peace of mind wash over you because they have the knowledge and training on how to pack and transport your belongings. Save yourself time, energy, and mental health.
On the day of your relocation, our team of premier local movers is ready to help you. We will start by protecting your walls, carpet, staircases, floors, and other commonly scratched areas so that when we're filling the truck, nothing gets damaged.
​​As we're getting everything ready, feel free to tackle anything else on your to-do list, like getting a backpack filled with toys and snacks for your kids or doing last-minute checks to ensure you didn't forget anything. Whatever you need to focus on, do it. We have this covered! 
After that is complete, we can help you pack your belongings and get them ready for the journey to your new home.
​​Then once we arrive at your new home, we can put the boxes in the correct rooms for easy unpacking and help reassemble your furniture. 
It doesn't matter how many items need transporting because, with our one-of-a-kind service, you can rest assured knowing that everything will be okay with Mentors Moving.
Phoenix Local Moving Requires Specialized Equipment & Training
You wouldn't trust your valuables with just anyone, so make sure that the team of professionals you choose has the proper equipment and tools necessary to ensure that everything arrives safely.
Whether you're looking for a 20 or 26-foot truck, you'll have the ability to choose what works best for you. Along with dollies, furniture blankets, straps, shrink wrap, tape, and professional-grade boxes, Mentors Moving has everything you would need.
Each one of our crew members gets a background check before getting hired and then goes through a 160-hour training program before joining their coworkers on a job.
Since 2006, we have been helping people like you relocate to their new homes. On average, we perform more than 1,200 moves per year, and we'd love to make you one of them.
To provide you with an extra layer of peace, you can track the truck's GPS, so that you know exactly where your items are in real-time.
When you work with Mentors Moving, you can rest assured knowing that we take the necessary precautions to ensure that your belongings arrive safely, and that includes making sure to have the right insurance policies. We hold the following: GL, Auto, Workman's comp, Warehousemans, Motor Cargo, and Gen Umbrella.
How Much Does a Phoenix Local Move Cost?
Different factors can impact the final price of your relocation. If you're interested in receiving a free estimate, please reach out to our team here at Mentors Moving, and we'd be happy to provide that.
In addition to what we mentioned above, another factor to consider is the day and time of year you plan on moving. If you're planning on a Saturday in the peak of summer, it might be more expensive than if you relocated on a Tuesday in the spring.
Our affordable local moving company is here to provide you with an estimate within your budget. We understand that not everyone can afford the same price, so our company has worked hard to provide pricing that works with all types of budgets.
To help create a realistic estimate, we must know as many details as possible. It could include (but is not limited to):
Working with the right team of professionals is essential. To help you make your final decision, consider finding out the answers to these questions:
Phoenix Local Moving Companies- How to Choose the Best One
You deserve to work with the best. Make sure to hire a trustworthy company to ensure that your belongings arrive in the same condition that they left in. There's no rush in finding a team of movers, so take your time, ask questions, and do your research because you need to know without a doubt that you are working with a dependable & reliable team.
For the last 16+ years, Mentors Moving & Storage has provided one-of-a-kind service to our customers. We are a dedicated team that works hard to go above and beyond expectations because we only want the best for you. With 20 highly trained team members, we are prepared to handle anything. To learn more about our local relocations in Phoenix and join our thousands of other happy customers, give us a call at 480-376-1009.  
Working with the right team of professionals is essential. To help you make your final decision, consider finding out the answers to these questions: