Located in south-central Arizona is the beautiful capital city of Phoenix. The epicenter of what is known as The Valley of the Sun, Phoenix receives more sunshine than any other city in the US. People flock to Phoenix for its warm, dry weather, luxurious spas, and extensive recreational opportunities. But is Phoenix an affordable option for you? It's definitely important to research Phoenix's cost of living before you relocate. Many people just look at housing prices, but there are so many more things that will go into your budget! Tax rates, average salaries, prices of goods and services, and so much more can vary wildly from state to state – even city to city! It might seem daunting, but we compiled all the information you need to get a good idea of whether or not Phoenix is right for your budget.
Phoenix Cost of Living Index
Is Phoenix affordable? Well, it depends on a few different things. If you're considering a move to Phoenix, whether or not you can afford living there is surely the question at the top of your list. There are many factors that come into play when figuring that out – how large your family is, where in Phoenix you want to live, the type of lifestyle you're looking for. The most effective way to determine if you can afford to live in a new city is to look at the cost of living index. The Phoenix cost of living index is 5% lower than the national average. That might not sound like much, but depending on your current salary and location, it could mean big savings!
The cost of living index in Phoenix being 5% lower doesn't mean that everything is 5% less expensive across the board. For example, healthcare in Phoenix is 9.9% lower than the national average, which can make a big difference for a lot of people. However, transportation in Phoenix is 7% higher than the national average. The consumer price index in Phoenix is currently 0.7% higher than last year. Food prices went up 3.1%, but the good news is energy prices decreased by 10.8% over the last year! Consumer expenditures in Phoenix show that residents spend about 32.3% of their household budget on housing, 18.8% on transportation, and 12.4% on food. Additionally, about 9.7% of Phoenix residents' budgets go toward pensions and personal insurance.
Cost of Groceries, Food, Gas & Household Items in Phoenix
Looking at everyday expenses in Phoenix is a great way to figure out if this city works with your salary and budget. You'll want to know what an average utility bill runs, if groceries are priced differently than you're used to, transportation prices, and more. The great news is that the cost of living in Phoenix is about 5% lower than the national average. That could mean huge savings depending on where you're coming from!
Here is a list of some prices you can expect to pay for everyday goods and services in Phoenix:
Steak (Ribeye, 1lb) $12.70
Milk (regular 1/2 gallon) $1.59
Eggs (1 Dozen) $1.88
Potatoes (5 lb bag) $3.42
Bread (1 loaf) $3.31
Beer (Heineken's 6 pack) $8.99
Average Cell Phone Bill $175.39
Average Cost of Gasoline (per gallon) $2.75
Average Cost of Utilities (per month) $199.93
McDonald's Burger (1/4 Pounder) $4.20
Large Pizza $10.99
Movie Ticket (1st run) $8.13
Phoenix Real Estate Market – Cost of Housing
The median sale price of a home in Phoenix is $320,000. That works out to about $200 per square foot. The real estate market in Phoenix is very competitive right now. Homes sell in about 30 days, usually at list price with multiple offers. If you're looking at real estate in the Phoenix area, it's important to know that prices are rising! The real estate trends in Phoenix are going up. The current average sale price of a home is 18.5% higher than last year, and selling 20% faster.
The homeownership rate in Phoenix is 53.4%, and most people in Phoenix own two cars. The average commuter in Phoenix spends about 24 minutes getting to work, which is the same as the national average commute time. About 75% of Phoenix residents choose to drive to work alone.
Phoenix Rental Market – Average Rents in Phoenix
Renting is definitely a popular option in Phoenix! About 46.4% of residents in Phoenix rent their homes. The average cost of rent in Phoenix is $1336. It should be noted that rent trends in Phoenix are going up, with the current average being almost 4.5% higher than last year. The average rent for a one bedroom apartment is $1193, and a two bedroom will cost you around $1427.
If you're looking for the most affordable rent prices in Phoenix, look at Maryvale, North Mountain, and Alahambra. The most expensive areas to rent in Phoenix are Central City, Desert View, and Paradise Valley.
Average Salary & Household Income in Phoenix
The average salary in Phoenix is $67,000. The average hourly wage in Phoenix is $18.41. The most common jobs Phoenix residents hold are office and administrative support, sales, and management positions. Of course, some jobs pay better than others, and it's important to figure out if your pay will change when you're relocating. If you're a director of operations, you can expect to earn around $96,000 a year working in Phoenix. If you're an office manager, you will make around $50,000. If you're a registered nurse paid hourly, you'll make an average of $33 an hour while residing in Phoenix. But if you're a customer service representative, you should expect to earn $15 an hour. Wages have increased about 1% while cost of living in Phoenix has decreased by 5%, so that's great news no matter what your earning power is! Phoenix is getting more affordable.
In Phoenix, the median household income is $57,957 and growing at about a 2.22% rate. Unfortunately, about 19.4% of Phoenix residents live below the poverty line. That's about 6% higher than the national average. The majority of those living in poverty are females aged 25-44.
Income, Sales, & Property Taxes in Phoenix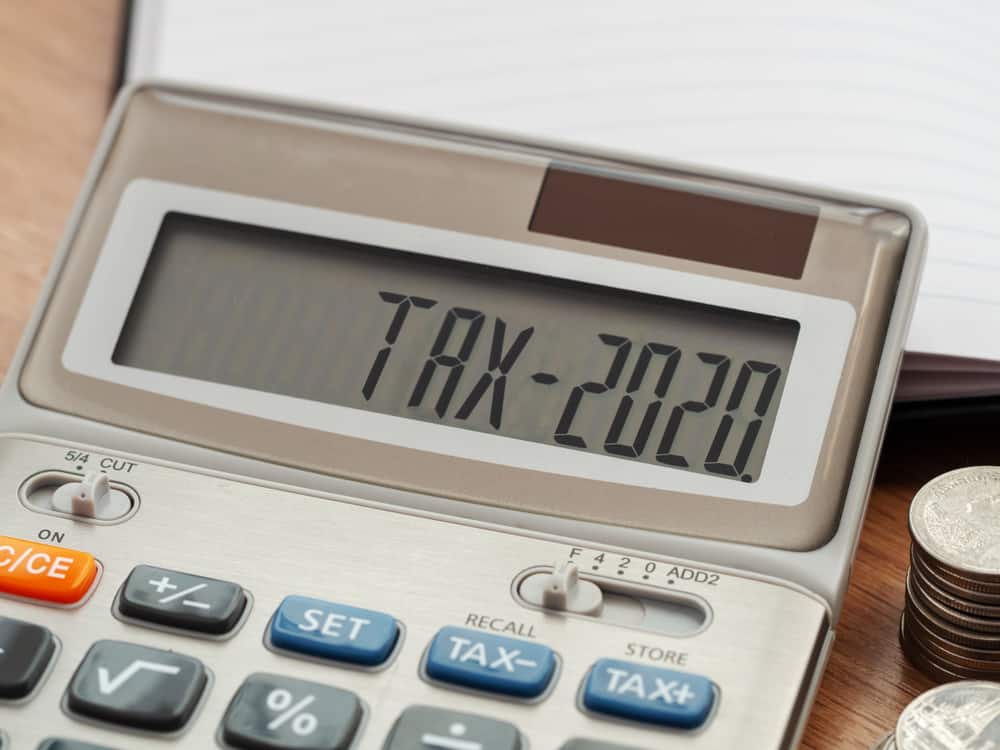 Taxes are an important factor to research before moving to a new location. Many people forget to look into income, sales, and property tax rates, and it can really differ from state to state! Depending on where you're going and coming from, these rates can positively or negatively affect your earning and spending power. Here's a look at what the current tax rates in Phoenix are:
Phoenix Income Tax Rate
Income taxes in Arizona vary depending on the tax bracket you fall into. Income tax rates for individuals in Phoenix are as follows:
2.59% for workers earning $0 – $26,500 annually
3.34% for workers earning $26,501 – $53,000 annually
4.17% for workers earning $53,001 – $159,000 annually
4.5% for workers earning $159,001 or higher annually
Phoenix Sales Tax Rate
Sales tax rate in Phoenix is 8.6%. 5.6% of this rate is Arizona state sales tax and .7% is allocated to Maricopa County. The city of Phoenix takes the remaining 2.3%. This tax applies to anything you buy in Phoenix and Palm Beach County.
Phoenix Property Taxes
There are multiple factors that go into calculating how much your property taxes will set you back each year. The amount you pay depends on your property size, its lot lines, and the value of your property. In Phoenix, the current property tax rate is 0.640%, which is well below the national average of 1.080%! 
Can you afford Phoenix?
Compared to many other places in the US, Phoenix is certainly an affordable place to live. Most of the prices are at or around the national averages, so hopefully your budget won't be majorly affected if you choose to move here.
Are you preparing to move to Phoenix? Call our top-rated, expert Phoenix movers at Mentors Moving to help get your relocated with ease. We've got what it takes to make your move a breeze. Call us today for your quote – it's free of charge!