Bakersfield Senior Movers
Senior Relocation Services in Bakersfield with Mentors Moving
There is a long list of things to figure out prior to relocating. This can be very overwhelming for older adults. Seniors are at retirement age, often have health issues, and don't always have a nearby family to assist them with all the planning, prepping, and arduous work that changing locations can take. While age is often the key indicator of someone being elderly, one age for one person can be entirely different for someone else. Some retired seniors move into 55+ communities to play great golf and join social activities while others look for nursing homes or assisted living facilities. Regardless of the reason you're relocating, entrusting the most reliable Bakersfield senior moving company is a must, and that's where Mentors Moving comes in. 

With over 1,200 successful moves each year, Mentors Moving & Storage maintains near 5-star reviews on aggregators like Yelp and Google. With over 15 years of experience, our dedicated team is fully background checked and aims to provide flawless services for the Kern County area and the entire Bakersfield-Delano Metropolitan Area.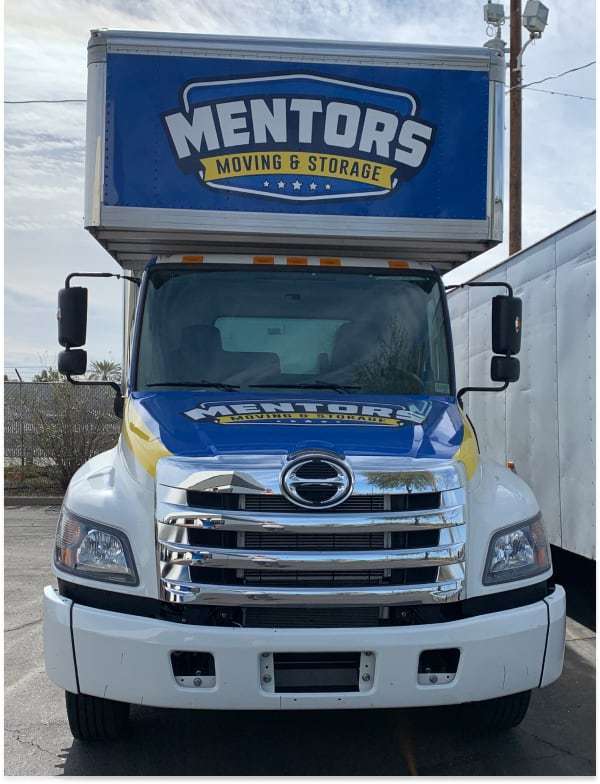 Why are Seniors Using Bakersfield Senior Moving Companies?
Your whole day and even week can be sabotaged if you're dealing with an amateur company that isn't experienced with giving Bakersfield moving help to senior citizens. It's crucial for companies to be aware that moving a young adult is not always the same as moving an older adult because an elderly person might require special needs and desires throughout the relocation. Downsizing into smaller homes or facilities is the case for most seniors. This requires a difficult and long process of getting rid of unwanted items and packing all their belongings. 

Living closer to friends and family, being around other senior adults in retirement or 55+ community, and getting more help in a nursing home or treatment facility are just a few common reasons seniors relocate. Some other reasons for them to get a new residence are an increased quality of life and senior sector employment. Whether that means receiving the level of medical attention or playing more rounds of golf, Mentors Moving is the best Bakersfield senior moving company to get seniors where they want to be.
Consideration for Using Bakersfield Senior Movers
There is a high demand for senior moving help in Bakersfield. When it comes to relocating, stress and anxiety are common among older adults. They often don't get the help they need to organize their possessions because their families are typically too busy or too far away. Going through all the belongings is a lengthy process because so many items are precious memories they've picked up over the decades whereas other items are in need of decluttering or removal. In order to be relieved and relaxed, hiring the best Bakersfield senior moving company is the wisest solution as opposed to a DIY move.

Relocating can cause a change in the quality of life that many ages adults are accustomed to– this can be very uncomfortable. The idea that things will be different from now is rather scary. For example, transitioning into a facility or nursing home is something often dreaded by those with health issues. They need help during this stressful and incredibly difficult time in their life. The transition can be much smoother and easier is you entrust top-rated Bakersfield senior moving services to help yourself or a loved one with the senior move.
Top Reasons to Hire a Bakersfield Area Senior Relocation Company
It's no secret that any relocation is an arduous task. Unlike the average person, old-timers need extra help when changing locations. Relaxing and Saving themselves time for other important things Is a big reason why people hire a Bakersfield senior moving company. A wide variety of packing services is also made available with our company. In fact, being a full-service relocation company in Bakersfield, California, we can help wrap, pack, organize, transport, and even unpack. We can also disassemble and assemble large furniture and offer secure and monitored storage for the possessions they can't get rid of but don't have space for. 
Working with a Bakersfield senior move manager–a person certified by the National Association of Senior Move Managers– is a popular choice among older individuals. By providing skills of organization and planning, they help seniors declutter their homes and make wise decisions on what goes with them to the new place and what goes to storage. Although they take care of all the mental work of the move– the physical work is where we come in. Our crew loves to collaborate with these individuals by lifting and packing based on their professional plan. All of this aid for senior citizens can have an immensely positive impact on their overall relocation experience.
Cost of Hiring Bakersfield Senior Moving Company
Now that you're aware of how a relocation with the top Bakersfield senior movers is a priority, the cost is the next thing to consider. Because no two Bakersfield area moves for seniors are exactly the same and there are different services to choose from, the final price varies based on several different factors. Some elderly adults don't need much assistance from us because they hire Bakersfield senior move management. On the other hand, there are other adults who require our full-service options– everything from the packing to the unpacking. As affordable senior movers in the Bakersfield Metropolitan Area, we provide free moving estimates and accurate Bakersfield senior moving costs based on circumstances like the following:
The number of Bakersfield senior movers required 

The level of senior moving service you need– storage, packing/unpacking, furniture disassembly/assembly, etc.

The organization and accessibility of the current and new home

How far the distance is from point A to point B

How many boxes and furniture pieces there are
Choosing the Best Bakersfield Senior Mover
There's a long list of companies out there that provide Bakersfield senior moving services– how do you know which one is everything they make themselves out to be? It's crucial to hire a company that shows empathy, understanding and knows how to handle delicate relocations. At Mentors Moving, treating the patriarchs with the utmost care and compassion is vital to us. Follow these steps prior to deciding on a senior mover in the Bakersfield area:
Ready for Your Bakersfield Senior Move? Call Mentors Moving
Mentors Moving & Storage is proud to be the best senior mover in the Bakersfield Metropolitan Area and all of Kern County. Our dedicated crew offers affordable pricing, great customer care, and tailored services.

Thinking about relocating or downsizing? Trust one of the best Bakersfield area senior moving specialists for the easiest and most stress-free moving experience of your life! Give Mentors Moving a call or fill out the "Request a Quote" form on this page for a free estimate!