Bakersfield, FF&E Logistics & Distribution Services
Starting and running a business is no easy task and sometimes you quickly outgrow your space or need extra help to fill orders and expand. Mentors Moving & Storage has been helping businesses in Kern County and the Bakersfield Metropolitan area with warehousing, FF&E, logistics, and distribution needs since 2010. With over 1,200 moves completed per year and a highly-trained team, we're prepared to increase the efficiency of your business.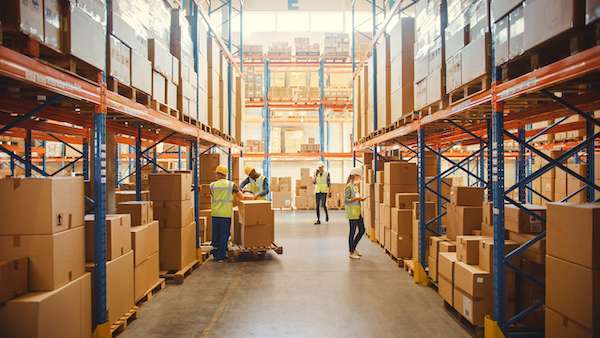 Bakersfield Warehousing Services
Our 60,000 square feet warehouse is designed to provide overflow storage and overflow warehousing for businesses, but warehousing is much more than simply holding goods in a facility! Our warehousing services include:
Order fulfillment
Order fulfillment involves processing orders, packaging, labeling, and shipping orders to customers. Order fulfillment helps reduce your operating costs by eliminating the need for having your own infrastructure and employees to fill orders.
Inventory control
Understanding exactly how many units of your goods you have is essential to making informed and educated business decisions. Using our warehousing services helps control inventory by reducing receiving errors and improving cycle count.
Contract warehousing
Businesses experiencing fast growth rely on contract warehousing to establish a distribution center in a specific region to get goods to consumers in a short period of time. You don't need to find the financial resources to set up your own warehouse, or waste time waiting for a warehouse to be built so you get your goods to consumers faster.
Cross docking
Cross docking services helps you route your products from one or more manufacturing sites to our distribution center. We receive the goods and break them down into multiple shipments to deliver to consumers.
Transport
Warehousing services include transport services including ocean, rail, air, and road transport, and we make it possible to track the movement of goods from one location to the next in real time.
Transloading
Transloading services include taking care of goods that must transfer from one mode of transport to another, such as an airplane to a truck.
Logistics Services in Bakersfield
Logistics services provide the last mile delivery solution, providing handling and delivery from our Bakersfield warehouse to the end customer, and installing or setting up the delivery. Logistics include transportation from manufacturer to warehouse, warehousing services including order fulfillment, and delivery to the customer.
We offer logistics to our clients to optimize the process and help you find efficiencies to save money. Think about how much easier it would be to have one point of contact for all logistics services instead of having to deal with multiple vendors! That's what we do for our clients.
We've helped several clients in Bakersfield improve business efficiencies through our comprehensive logistics solutions and last mile distribution. We specialize in logistics services for the hospitality industry, medical industry, and retail.
Bakersfield Fulfillment & Distribution
Businesses of all sizes, including ecommerce companies, benefit from fulfillment and distribution services. Our fulfillment and distribution center offers a place to store your items before they are shipped to your customers. When you're shipping anywhere on the west coast it makes sense to have your items stored in a fulfillment center also located on the west coast so when the orders are placed, your customers receive the goods faster than if it was shipping from the east coast or other locations in the country.
Bakersfield FF&E Services
When you need Bakersfield furniture, fixtures, and equipment moving you can count on our trained and careful FF&E movers to handle your items from pickup to delivery. We also provide short-term or long-term commercial storage to complete your FF&E process. In addition, we can also provide:
Bakersfield Special Projects
Many large projects require storage and warehousing services, including hotel renovations, apartment renovations, resort remodeling, colleges, medical laboratories, and more.

For example, if you're renovating a hotel there are large amounts of furniture, fixtures, and equipment like dressers, beds, and televisions that require storage while the hotel is remodeled. When the work is done, the FF&E needs returning from the storage to the rooms. Our team helps with special projects like these, from the storage aspects to the delivery and even set up if needed.
Services for All of Your FF&E, Logistics, and Warehousing Needs in Bakersfield
Mentors Moving & Storage wants to be the first company you call when it comes to your FF&E, warehousing, and logistics needs. Our customers are happy, check out our amazing customer reviews! And when you're ready, call us for a free quote at 661-215-6023.