Wondering what it's like living in Maricopa, AZ? Maricopa is the largest incorporated municipality of Pinal County. Surrounded by the breathtaking Estrellas, Palo Verde, and Saddleback Mountains, Maricopa is known for its beautiful views and rich history. The city of Maricopa is a historic Arizona community. Maricopa was incorporated as the 88th city in Arizona in 2003, but this city has been around since the 1800s and played a vital role for thousands of immigrants migrating to California. The Maricopa Wells helped thousands of people survive their treacherous hike to better beginnings.
It's important not to mistake the city of Maricopa for Maricopa County, or Maricopa, California. Maricopa's name comes from the Native American language; it refers to the people that belong to the Yuman linguistic stock. With a safe, family-friendly, affordable, and economically thriving environment, Maricopa AZ is a good place to live. In addition to considering other Arizona cities, research Maricopa! Here are the things to know before moving to Maricopa, AZ.
Where Is Maricopa, AZ?
The city of Maricopa, AZ, is located in the Gila River Valley, Pinal County, Arizona. It's part of the Phoenix metropolitan area near Chandler, Gilbert, Tempe, Phoenix, Mesa,Scottsdale, and Coolidge. Maricopa borders the Ak-Chin Reservation Community, Stanfield, Santa Cruz, Mobile, and Casa Grande. While Maricopa doesn't border it, it's only 35 miles from Maricopa to Phoenix, AZ.. Its beautiful rocky plains gives Maricopa a desert feel with small-town charm. Maricopa is located right near the Sonoran Desert, which is famous for its unique, red mountain views.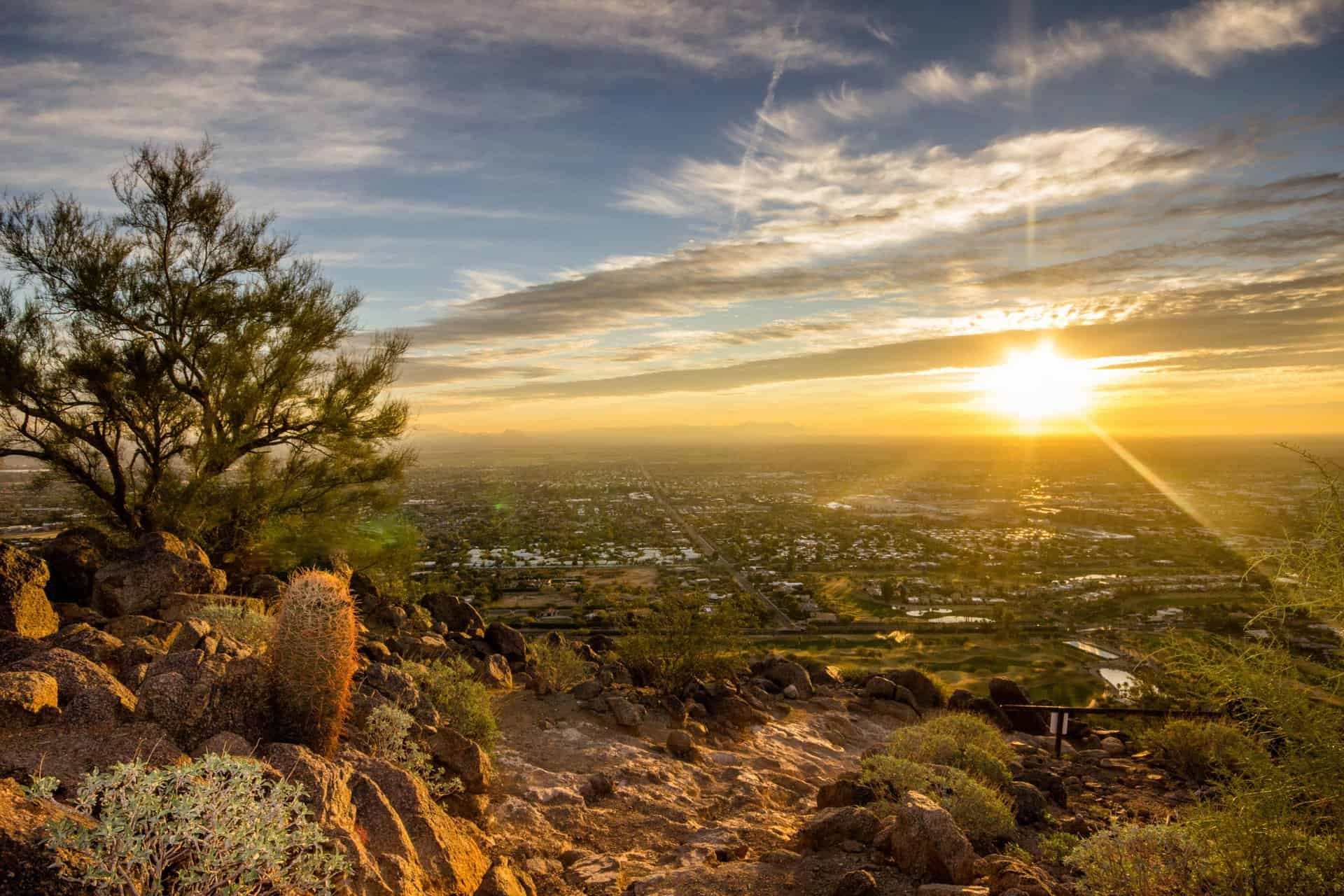 Where Is Maricopa? | Location & Getting Around/Transportation/etc
Maricopa offers great public transportation options. COMET City Shuttle services Maricopa and surrounding areas. COMET offers city shuttles, city van service, hospital van services, and the valley metro vanpools. The transportation operates Monday – Friday 7:00am to 5:30pm.
Maricopa Population & Demographics
The population of Maricopa is 58,125, with a metro population of 4,948,203 compared to 43,482 residents in 2010. Maricopa is seeing a population growth rate of 2.46% per year. It's also the 18th largest city in Arizona and the second largest city in Pinal County, with a population density of 1,369.1 people per square mile.
Notable people from Maricopa, Arizona include Steve Smith, Tony Beets, and Kieren Duncan.
Maricopa has diverse demographics:
63.8% White
13.4% Black
1.3% American Indian and Alaska Native
3.9% Asian
1.1% Native Hawaiian and Other Pacific Islander
11.1% Two or More Races
30.6% Hispanic or Latino
9.5% foreign-born population
Maricopa's Hispanic and Latino community continues to grow each year. The median age of Maricopa residents is 35.9. 52% of the population are female, and 48% are male. The median household income is $75,229, the 3rd highest median income in Pinal County and the top 25 in Arizona (Arizona's median household income is $61,529). 92.6% of Maricopa residents have a high school diploma or higher, and 23.9% have a bachelor's degree or higher.
Is Maricopa, Arizona, a safe place to live? Maricopa has one of the lowest crime rates in Arizona. According to the FBI, The overall crime rate in Maricopa is 1,283 per 100,000 people, which is 52.7% lower than the state and 45.3% lower than the country. Maricopa's violent crime rate is 126 per 100,000 people, 74.0% lower than the state and 67.5% lower than rhe country.
The 70 dedicated police officers protecting the 58,125 residents make Maricopa one of the safest areas to live in Arizona. 
Cost of Living in Maricopa
Phoenix, AZ has an above-average Cost Of Living Index (COLI) of 103—-While Maricopas metro area and surrounding cities may be more expensive to live in, its due to its safe neighborhoods, great schools, and other awesome amenities. It would require a salary of $49,280 to live comfortably in Arizona, but if you're living in a more expensive area (like Maricopa), it may require more. For example, according to the Economic Policy Institute, the annual cost of a family of four in Pinal County is $89,997.
Maricopa, AZ Typical Living Expenses: 
Meal, Inexpensive Restaurant; $18.00
Milk (regular), (1 gallon): $3.18
Eggs (regular) (12): $3.61
Banana (1 lb): $0.71
Average Monthly Utilities: $77.93
Average electric bill: $226/month
While these figures are for Phoenix, you'll find similar living expenses in Maricopa
Source: Numbeo 
Maricopa's home prices increased 1.8% compared to 2021, at an average sale price of $369K; that's $196 per square foot, 5.8% higher compared to 2021 but lower than the national average housing price of $428,700. Browse Maricopa, AZ homes for sale.
Maricopa also has many rental options. The median rent for a one-bedroom in Maricopa is $1,175, compared to the average rent of $1,590 for an 805-square-foot rental in Phoenix (according to RentCafe).
Maricopa Neighborhoods | Where to Live in Maricopa
We've included some of the best places to live in Maricopa, AZ.
This well-known and family-friendly community in Maricopa, AZ, is a great place to live, and there are tons of amenities to keep its community members busy. You'll never have a dull moment with two swimming pools, a fitness center, a splash pad, tennis courts, a community center, and basketball courts (all conveniently located within your neighborhood). The tight-knit community of Rancho El Dorado Lake considers its neighborhood unique in all the best ways!
With an average home price of $389K, The Rancho El Dorado Lake Villages are considered an affordable Maricopa, AZ neighborhood. 
Tortosa is an affordable neighborhood in Maricopa brought to you by Ashton Woods builders. Tortosa is considered a tight-knit community with numerous weekly events for your entire family to enjoy. Tortosa has many new-construction homes, man-made lakes, and community playgrounds, making this neighborhood a beautiful place to move to!
This wealthy Maricopa community has new construction homes starting at $300,000. The homes are beautifully built, with many different styles and interiors. The community is close to major roadways like SR-347 and popular shopping centers like The Shops at Maricopa Fiesta.
The Seasons at Homestead is a great option for any new Arizona resident!
Maricopa Weather & Climate
The Koppen Classification of Maricopa, AZ, is a subtropical semi-arid hot desert climate. Like most desert areas, Maricopa has hot summers and cold winters. The hottest months are May through September, with an average temperature of over 97°F, and the hottest month is July, with an average high of 105°F and an average low of 81°F. The coldest months are November through February, with an average temperature of 72°F. The coldest month in Maricopa is December, with a low of 41°F and an average high of 65°F.
Maricopa is typically dry and sunny year-round, but its rainiest month is August, with an average rainfall of 1 inch. Maricopa, AZ, averages 0 inches of snow a year. The most snow Maricopa has ever seen was 1.0 inches on January 20, 1933. The best months to visit Maricopa are June through August. 
Things to Do in Maricopa
While small, Maricopa, AZ, has many fun things to do. There are parks, movie theaters, and shopping centers (like the Stagestop Marketplace and The Shops at Maricopa Fiesta).
The best part of Maricopa is its proximity to bigger cities with more options. For example, Maricopa, AZ is only 36.4 miles from Scottsdale, AZ, and 35 miles from Phoenix. If you ever do run out of activities, just hop in the car!
Pacana Park is 28 acres with multiple facilities for the entire family to enjoy. This is a great free outdoor Maricopa family-friendly activity!
Pacana Park, 19000 N Porter Rd, Maricopa, AZ 85138 (520) 316-6960
The Duke At Rancho El Dorado is one of the best things to do in Maricopa. If you're looking for an early-morning tee time, The Duke is a must do excursion!!
The Duke At Rancho El Dorado, 42660 W Rancho El Dorado Pkwy, Maricopa, AZ 85239 (480) 844-1100
Copper Sky Regional Park is a unique outside attraction in Maricopa, AZ. There is a five-acre lake filled with top tier fishing opportunities, an amphitheater, sports fields, a skate plaza, and more!
Copper Sky Regional Park, 44345 W Bowlin Rd, Maricopa, AZ 85138 (520) 568-9098

Additional Attractions in Maricopa
In addition to the many tourist attractions and places to visit, Maricopa has an excellent parks and recreation department. Don't miss any upcoming activities, take a look at the Maricopa events calendar.
Restaurants Maricopa AZ
Maricopa has many top-rated and highly renowned restaurants to choose from.
Say Sushi is one of Maricopa's top-rated sushi restaurants. Expect excellent customer service and an assortment of unique Japanese dishes.
Say Sushi, 21101 N John Wayne Pkwy e103, Maricopa, AZ 85138 (520) 494-2233
The Roost has a laid-back environment that makes it a great destination for anyone. Sip on a cocktail at their outdoor seating while enjoying the warm Arizona weather.
20800 N John Wayne Pkwy #101, Maricopa, AZ 85139 (520) 402-3844
Cubataly Food
One of Maricopa's 5-star rated restaurants, Cubataly, is a must-try during your next visit (or long-term stay) to Maricopa. Cuban cuisine at its finest!
41620 W Maricopa-Casa Grande Hwy, Maricopa, AZ 85138 (520) 233-8043
Jobs in Maricopa
Maricopa, AZ, has seen a 1.9% job increase since 2021, and the projected job growth by 2032 is 34.2%, higher than the US's 33.5%.
Services, Finance, Insurance, Real Estate, and Retail Trade are the top employment industries in Maricopa and Harrah's Ak-Chin Hotel & Casino, Maricopa Unified School District 20, and the City of Maricopa are the top employers. You'll also find job opportunities via the Maricopa City Jobs Board, and can browse additional Maricopa job openings here!
According to PayScale, the average salary in Maricopa is $63,000 yearly, with an average hourly wage of $17.72.
Maricopa Schools
The Maricopa Unified School District is an "A" rated school district with six elementary schools, two middle schools, and two high schools. One of the great schools in Maricopa is Pima Butte Elementary School; it's ranked top 100 Arizona elementary schools and #1 in Maricopa Unified School District Elementary Schools, with an overall score of 90.35/100.
Maricopa even has a satellite campus of Central Arizona College located right near the Maricopa Library and Cultural Center.
Maricopa Statistics & Information
County: Pinal County
Maricopa Area: 9,224 mi²
Maricopa Zip Codes: 85138, 85139
Maricopa Area Code: 520
Maricopa Elevation: 1,190 feet
Maricopa Time Zone: Mountain Standard Time (MST)
Closest Airport to Maricopa: Ak-Chin Regional Airport is 10.3 miles from Maricopa, AZ, making it the closest option
Map of Maricopa
Explore more things to do in Maricopa!

Maricopa is a wonderful Arizona city with numerous attractive attributes. If you're interested in moving to Maricopa, AZ, you'll need a trusted Maricopa moving company like Mentors Moving to handle the heavy lifting. Call us today at 480-376-1009 for a free estimate.