Few things in life are quite as stressful as a move. Even the most well-planned efforts can put a huge strain on your life and take a great deal of time when you do it alone. We know that you have a lot on your plate and starting your Mesa city utilities shouldn't be what keeps you up at night.
There are so many benefits that come with moving to Mesa and it's important to set yourself up for success throughout the process.
Many people who have moved to the area have treated their Mesa utilities as an afterthought. Unfortunately, this can lead to many problems, such as your hookups being delayed or your lights not being on when you arrive. This guide includes all the information you need to get your services up and running with as little headache as possible.
The City of Mesa provides most of the electric and natural gas services for the central metropolitan area. According to their website, they cover a 5.5 square mile radius that includes the downtown sector, including both residential and business partners. They offer alternative power options, such as solar, and 20% of their energy comes from renewable sources.
How to Start Services
You can set up both an electric and gas account if you live within their service area, which can be found here. While their electric service map is more limited, they provide gas for a vast portion of Mesa, Apache Junction, and San Tan Valley.
To request service, new customers can call their customer service number or visit one of their offices located in either the Municipal Building or the East Mesa Service Center. You will need to provide one of their accepted forms of identification, as well as some information like your name, spouse or roommates name, social security number, contact information, the address of your new home, a copy of your rental or purchasing information, and the date to begin service.
How to Pay Your Gas/Electric Bill
New residential customers are required to place a deposit of $265 for electricity and $125 for gas. This fee may be waived on request if you have had service in Mesa in the past 24 months with a deposit.
Your bill can be paid by phone, in person at one of their offices, or by starting an account on their website using a debit or credit card or an online check. Setting up an online account is easy, but you must have already activated your service to sign up. Once you have, you can set up an automatic monthly payment.
Average Electricity/Gas Cost
For electricity, the City of Mesa charges a minimum of $13 for service. From there, they charge $0.05179 for up to 1,200 kWh on average.
For gas, the City of Mesa charges a service charge of $15.31, then $0.6685 per billed Therm on average.
The average electric bill in Mesa is $128.40 per month. Gas bills in Mesa average between $20 and $47 per month.
Contact Information For City of Mesa
Making up the widest region of electric coverage, Salt River Project (SRP) handles the business and residential Mesa electric needs for 119 square miles. They offer a solar program with the option to connect to their grid and access third-party contractors that specifically work with SRP. They offer a $250 rebate for installing one of their approved systems. 
View this post on Instagram
SRP offers additional rebates and savings programs, such as their $600 rebate for improving insulation, up to $1,125 for installing a more energy-efficient air conditioner, free shade trees to plant in your yard, and several more. You can find out more about their rebate and utility programs here. 
How to Start Electric Utility Services
Setting up an account is easy. You can either contact their customer service line to do it over the phone or simply go to their website and select "Start or Stop Service" under the Residential drop menu. It will take you to a calendar where you can choose your date and input your information through their automated form. 
How to Pay Your Electric Bill
SRP requires a $295 security deposit, which can be waived with a soft credit check.
Once you have signed up for service, you will be able to open a free My Account. There you can manage and pay your Mesa utility billing, turn on service, stop service, transfer service, and more. All you need to sign up is your email, a secure password, your new SRP account number, and your phone number. 
For anyone who prefers to pay for their Mesa electric utility service in person, you can find a list of their many payment locations here.
Average Electric Bill
SRP tries to keep costs low by offering pricing plans for residential customers. Their Basic Plan is the same price per kWh no matter the time of day/season. Time-Of-Use regulates the cost per kWh to shift usage to lower-cost times per day. EZ-3 motivates customers to use less energy for three hours during the afternoons by providing cheaper power all other hours.
The average monthly electricity bill in Mesa is $128.40 per month.
They also provide special pricing for Solar or Partial Solar customers or allow you to prepay for energy on their M-Power package.
Contact Information for SRP
A separate entity connected to the City of Mesa, called Mesa Water Resources, handles water and sewage within city limits. In addition to residential services, they also provide irrigation services, wastewater, and groundwater collection and monitor and manage water quality in the area. 
Knowing how to get utilities turned on can be more difficult with water and sewage, as some rentals will do it for you, and others will require you to start or transfer service on your own time. Check your lease agreement for information, as well as for paying your Mesa water bill. It could be built into your monthly rent or paid separately to Mesa Water Resources directly.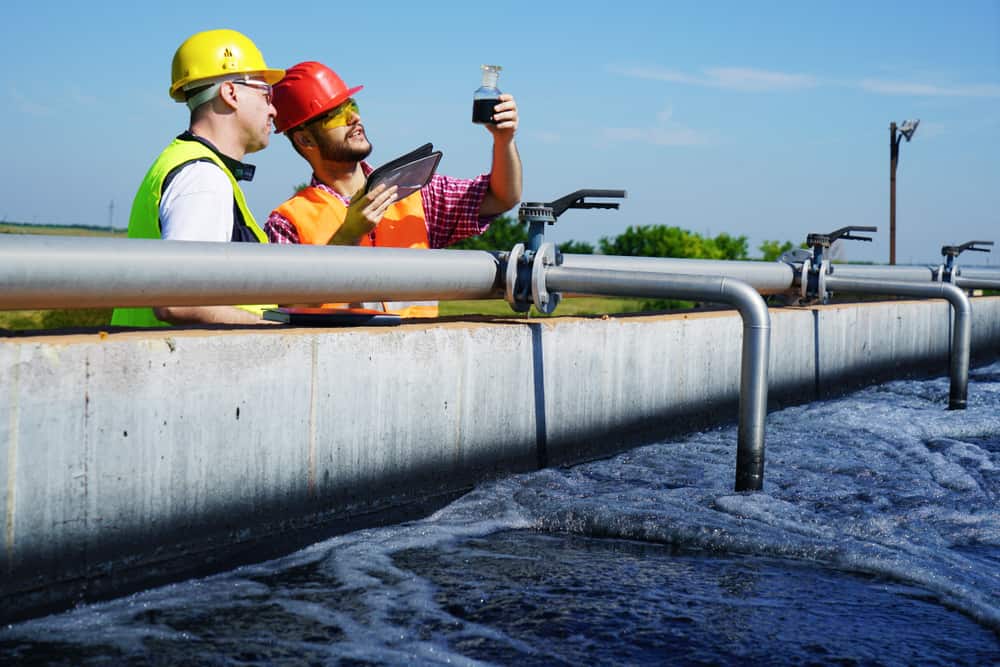 For homeowners, it will be your responsibility to set up services before moving into your new home. The sooner, the better, as disruptions can happen more frequently with water than other public utilities.  
How to Start Services
To start service, contact their service line or visit their website and select "Turn Service On/Off." This will take you to your public utility account if you have one. If not, you can set up service online and sign up for an online account with your new account number. 
Average Water/Sewage Cost
Mesa Water charges an average of $3.24 per 1,000 gallons of water usage, with an additional service charge. The amount will depend on your rental agreement, HOA, or personalized services, based on your situation. The average water utility bill in Mesa is $47.95 per month.
You can contact their customer service line for information on starting water and sewage services. They will be able to give you an estimate of your monthly Mesa water bill.
Contact Information For Mesa Water Resources
Republic Services of Mesa, AZ, offers garbage collections and recycling for the greater Mesa area. In addition to individual curbside Mesa trash services, you can rent large dumpsters for bulk trash pickup for a daily or weekly fee. They also offer business trash collection and safe electronic disposal.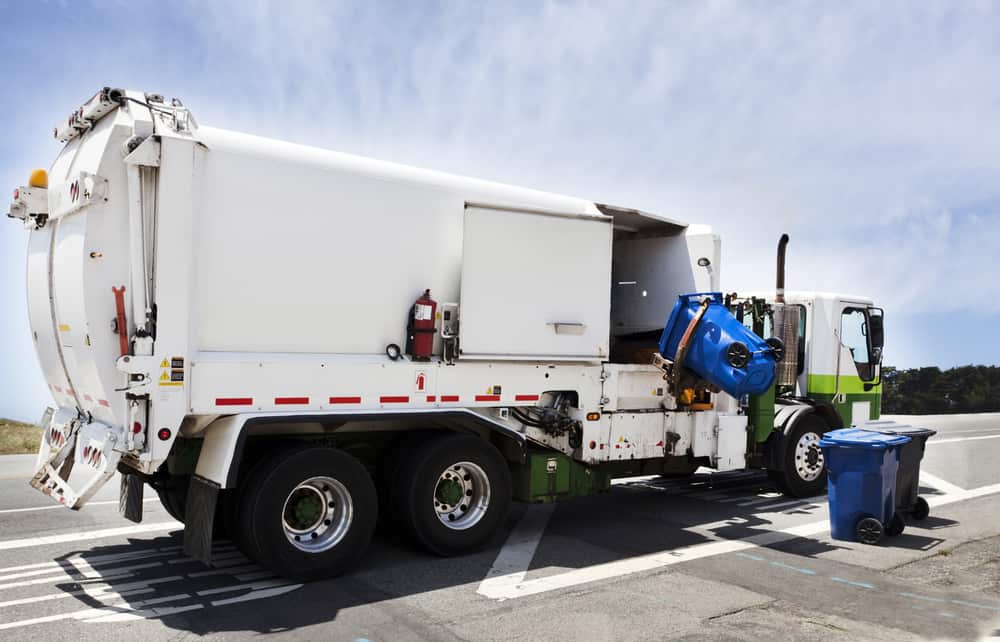 How to Start Services
To get started, visit their website and enter your address. They will locate you on their service map and let you know what services are available for your neighborhood. You can also contact their customer service line to start an account. 
How to Pay Your Garbage/Recycling Bill
For renters, your trash collection may be included in your monthly rent. Check your lease agreement for more information. Recycling may not be available for rentals, depending on agreements made with your complex or landlord.
Otherwise, you can set up monthly payments on the Republic Services website.
Average Cost Of Garbage/Recycling
You can see a full explanation of fees and how they are applied to your average monthly bill here. All costs are added based on services, with additional charges for recycling. According to the East Valley Tribune, the average solid waste pickup cost for Mesa, AZ residents is $355 per year.  
Contact Information For Republic Services
Cox
– Internet/Cable
As one of the biggest telecommunication companies in the state, Cox offers internet, cable, phone, and smarthome packages for residential customers. They are participants in the Federal Emergency Broadband Benefits program, which applies credits to the monthly bills of low-income families to give wider access to broadband Internet. 
How to Start Internet/Cable Services
To get started, visit their website and enter your address. If you are in their service area, you can do the entire setup online, including scheduling a tech. You can also call their customer service line to open an account and order your chosen package.
How to Pay Your Internet/Cable Bill
Monthly bills can be set up on automatic payment through their website or customer service line. You can also pay manually through their online payment portal.
Average Internet and Cable Cost
Cox currently offers special rates for new customers, starting as low as $19.99 per month for internet. You can purchase bundles that include cable television starting at $56.99 per month as well. Pricing without a contract is subject to change.
Contact Information For Cox
Get Ready For Your Move To Mesa, AZ
Don't let your Mesa public utilities fall through the cracks, leaving you in the dark at your new home.
Need help with the transition to your new home or apartment? Rely on the top-rated Mesa movers here at Mentors Moving! Give us a call today at (480) 376-1009 or complete the Request a Quote form for a free moving estimate!