If you want to learn how to become an Arizona resident, there are a few steps you need to take along the way. With the right documents and a little legwork, you can easily find out how to get residency in Arizona. Whether you want to fulfill Arizona in-state tuition requirements or meet Arizona residency requirements for tax purposes, there are a variety of benefits to becoming an Arizona resident.
Why You Should Become a Resident in Arizona
People decide to get their Arizona residency for a variety of different reasons.
Many choose to take this step because they want their driver's license in the state or need to register their vehicle. Some people learn how to declare residency in Arizona because they want to get a hunting or fishing license in the state. Establishing Arizona residency can also be useful for setting up a bank account or buying property.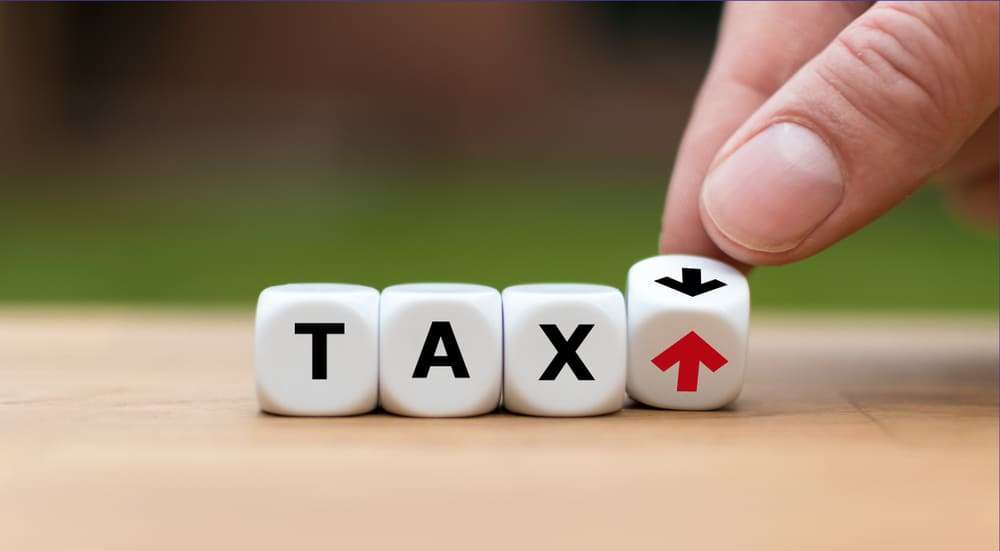 Some people want to learn how to become an Arizona resident for tax purposes. Compared to other states, Arizona has a fairly low average state income tax rate of only 4.5%, making it a great reason to get local residency. Depending on your income level, you could even end up paying as little as 2.49% in state taxes.
How to Become an Arizona Resident
To become a resident of the state, you must meet Arizona state residency requirements. Initially, you need to establish a physical presence in the state of Arizona.
In addition, you need to show intent to establish your new domicile. This can be done through an Arizona residency form like your place of employment, proof of earnings, or proof of filing an Arizona state income tax return.
Other documents such as having your residence claimed on a federal income tax return or veteran status can help you establish residence in Arizona. You may also need to show documents like the state where your motor vehicle is registered, your employment history, military records, ownership of real property, voter registration forms, and the transfer of your banking services to Arizona.
You are considered an Arizona resident when you do things like get a local driver's license or live in the state for seven months out of the last calendar year. If you want to try establishing Arizona residency simply by living in the state, you will have to prove you lived there through your employment records, utility bills, and other Arizona proof of residency forms.
Other than getting your driver's license and registering a vehicle in Arizona, you can start becoming an Arizona resident by owning an Arizona business that stores and operates vehicles or transports goods and people within the state. You can also register to vote in Arizona or get employment in the state.
If you decide to set up Arizona as your legal home, you are required to transfer your driver's license in order to drive in Arizona. It will also help you prove you meet Arizona residency requirements.
Transferring Your Driver's License to Arizona
If you are registering your out-of-state vehicle in Arizona, you are legally required to do so in person at your local MVD office. You must bring your out-of-state title or registration certificate and license plates to the office. In addition, you will need to bring along your proof of vehicle ownership, title and registration application, photo identification, money for the applicable fees,  and proof of car insurance.
After you have registered your vehicle, the MVD will send you a new Arizona license plate to put onto your car or truck. Later, you can use your new vehicle registration and driver's license to fulfill the Arizona definition of residency.
Arizona Residency for Tuition Purposes
College students are drawn to Arizona because of its warm climate and top-ranked universities. Once you decide to go to a school in the state, you may want to learn how to become an Arizona resident for a number of different benefits.
The biggest reason for becoming an Arizona resident for school is to save money on tuition. For example, Arizona State University charges out-of-state residents an average of $36,366 for an undergraduate degree. If you are an in-state resident, you only have to pay $10,822 for the same program.
Some schools also offer favorable treatment for in-state residents. You may be more likely to get into some Arizona colleges if you are a resident or if you attended an in-state community college.
Keep in mind, some universities have specific time frames they require you to live in the state before you're considered an in-state student. Your physical presence in the state must be documented for at least 12 months before you apply for school if you are a student. 
Benefits of Being an Arizona Resident
By completing the steps to become an Arizona resident, you can register to vote in municipal and state elections. You can also get a driver's license and register your vehicle in the state. Once you fulfill Arizona residency laws, you can even enjoy having more affordable in-state tuition.
People move to Arizona because of the beautiful weather, booming economy, gorgeous landscape, and wide range of recreation options. You must also get your Arizona residency if you want to apply for a fishing or hunting license.
Additional Arizona Residency Info
You will need to bring along certain documents in order to prove your Arizona residency. The exact documents you need can vary widely depending on the purpose involved. For example, the Arizona Game & Fish Department mandates people live in the state for at least six months in order to get a hunting or fishing license.
How long does it take to be considered a resident of Arizona? It really depends on your purpose. If you are studying at a school like Arizona State University, you must live in the state for a year before getting in-state tuition rates.
View this post on Instagram
Meanwhile, the Arizona Department of Revenue considers you a resident after just nine months. If you have lived in the state for nine months during the taxable year, you must pay state taxes like any other Arizona resident.
You can prove you meet the Arizona definition of residency by bringing along documents like proof of employment, your Arizona driver's license, and your Arizona state income tax return.
Are There Ever Any Exceptions?
As with many aspects of life, there are sometimes exceptions to the rules when it comes to becoming a resident. If you are trying to learn how to declare residency in Arizona, you can always talk to a lawyer or your school's admissions department to find out more.
Many of the exceptions involve things like marrying an Arizona resident. If the student is a dependent and their parents are already domiciled in Arizona, then they can be considered a resident for tuition purposes. Military members and teachers on contract can also get exceptions to the normal residency rules.
Enjoy the Perks of Becoming an Arizona Resident
Once you learn how to become an Arizona resident, you can enjoy all of the benefits of living in the state. As a resident, you can save money on tuition, vote in your local elections, and get a fishing or hunting license.
Becoming a resident requires only a few simple steps. Other than living in the state for 12 months, you have to prove your residency through documents like an Arizona driver's license. After you have satisfied all of the residency requirements, you can start enjoying life as a local of the beautiful Grand Canyon State.
Preparing for a relocation in or around the area of Phoenix, AZ? Get in touch with the professional movers here at Mentors Moving! Give us a call at (480) 376-1009 or complete the Request a Quote form above for a free moving estimate!