Bakersfield and Fresno are the two largest cities in California's San Joaquin Valley. Both famous for their agriculture and affordable living, these cities have a lot to offer if you're interested in ditching the traffic and high costs of the big city. The San Joaquin Valley is known for its natural beauty, giant redwood trees of the Sequoia National Forest, and easy living, but which city is right for you?
To help you choose which city is perfect for your needs and lifestyle, we've made a comprehensive Bakersfield versus Fresno guide covering everything from cost of living and commute times to the benefits and drawbacks of living in Bakersfield vs. Fresno.
Pros & Cons of Living in Bakersfield vs. Fresno
Can't decide between these two great Central Valley cities? Here are some of the top Bakersfield vs. Fresno pros and cons that may sway you one way or the other.
Living in Bakersfield Pros
Bakersfield Has Dozens of Great Parks
Love the outdoors? One of the perks of living in Bakersfield is there are 59 parks in the city to explore. The Park at River Walk is a favorite among locals. Located along the Kern River Bike Trail, this riverfront park features two lakes and an amphitheater which is designed to look like an island. Other fun parks to explore with the whole family include Hart Park with fishing and swimming, Central Park at Mill Creek with a playground and canal, at Yokuts Park with bike trail access and frequent concerts.
Bakersfield is a Day Trip Away from Everything
There's plenty to see and do in Bakersfield like hockey games, concerts, and shopping. When you're looking for more adventure or big-city nightlife, Bakersfield is just a day trip away from even more excitement.
Los Angeles is just 90 minutes away to enjoy everything Southern California's biggest metro area has to offer without living with insane traffic and sky-high housing costs. You'll also be just 80 miles from California's famous Sequoia National Forest for hiking and camping amid dramatic landscapes.
Bakersfield's Affordable Housing Market
There's no getting around that California is expensive with a median home value of $561,000 in the state. If you're thinking about buying a home, one of the advantages of living in Bakersfield is its affordable housing — especially for a California city! The median home price in Bakersfield is just $257,000, not much higher than the U.S. median of $227,000. In Fresno, you'll pay about the same but with a lower median household income which reduces the affordability.
Famous Bakersfield Music Scene
Bakersfield is known for its unique musical genre of country music that began when Buck Owens and other musicians created what's called the Bakersfield Sound. Developed in the 1950s in Bakersfield and influenced by rock and roll, Bakersfield is considered the birthplace of American country music and this musical history is still present today. One of the pluses of living in Bakersfield is the opportunity to enjoy this rich musical history at the Buck Owens' Crystal Palace where the biggest country music stars still break away from major world tours to perform in the intimate venue.
Living in Bakersfield Cons
Bakersfield's Poor Air Quality
Oil refineries and agriculture are the two powerhouses of Bakersfield's economy. They also contribute to making Bakersfield the worst city in the U.S. for air quality. The city's unique geographic conditions also work against it: Bakersfield is nestled in a bowl among the California Coast Ranges and Sierra Nevada mountains which traps air pollutants over the city like a lid fitting a pot.
According to the American Lung Association, Bakersfield is worst in the U.S. for year-round and short-term particle pollution and second worst for ozone pollution. The good news is many strides have been made to improve the valley's air quality including cleaner-burning engines.
Living in Fresno Pros
Great Cultural Attractions in Fresno
Fresno is the 5th largest city in California and one of the perks of living in Fresno is it offers all of the recreational opportunities you'd expect. Visit the Fresno Underground Gardens created by a Sicilian immigrant over 100 years ago or explore one of Fresno's many museums like the Fresno Art Museum, Armenian Heritage Museum, and African American Historical and Cultural Museum. You'll also love taking the whole family to the Fresno Chaffee Zoo, a fairly small zoo formed around 1908.
Along with these fun cultural attractions, Fresno hosts fun community events and celebrations you'll love like the Rogue Festival March, Swede Fest November, the Fresno County Blossom Trail, and the Big Fresno Fair which is the Central Valley's largest event and draws in over 600,000 people.
Fresno's Thriving Art Scene
One of the benefits of living in Fresno is its amazing independent art scene that has made it a mecca for art lovers. In addition to the Fresno Art Museum, the city is home to the prominent Arte Américas institution and ArtHop, a fun event with live music and extended hours at galleries and museums.
If you love art and an exciting nightlife, Fresno's Tower District is where you want to be to "escape the ordinary" with theaters, galleries, and concert venues all within walking distance.
Living in Fresno Cons
High Poverty Rate
While Bakersfield also has a high poverty rate of 19%, that's nothing compared to Fresno. One of the drawbacks of living in Fresno is its 28% poverty rate and low median household income of just $50,000 compared to the U.S. median of $62,000. Fresno ranks 2nd in the U.S. for extreme poverty with about half of 4-person households earning a net annual income below $25,000.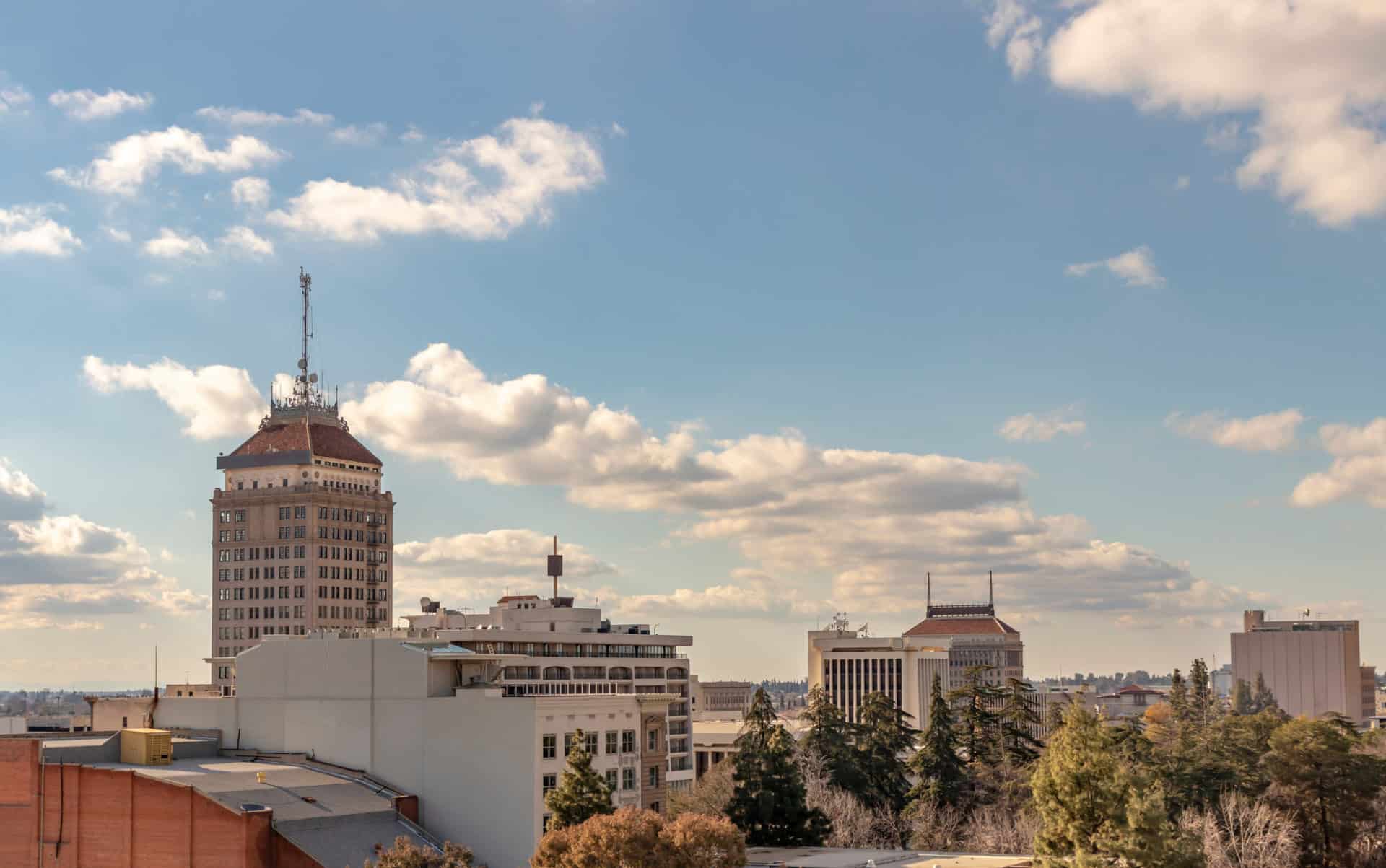 Cost of Living in Bakersfield vs. Fresno
One of the biggest factors that may sway you when you compare Bakersfield versus Fresno is the cost of living. How far will your money go in Fresno vs. Bakersfield? Will you be able to afford a home or living downtown or will you be further out in the suburbs? The good news is both cities are among the cheapest in California! However, there are some differences. Fresno has a lower cost of living than Bakersfield as a general rule, but that isn't the whole story.
Rent is much lower in Bakersfield vs. Fresno but groceries are 20% cheaper in Fresno versus Bakersfield according to Numbeo. While home prices are very comparable between the two cities, Bakersfield has a much higher median household income: $60,000 in Bakersfield (close to the U.S. median) compared to $50,000 in Fresno.
Here's how the two cities compare with the prices for common items:
Public transit: $45 for one-month regular fare/$60 for premium fares in Bakersfield versus $48 for a one-month pass in Fresno
Gasoline: $2.97 in Bakersfield compared to $2.89 in Fresno
Loaf of bread: $2.85 in Bakersfield vs. $1.79 in Fresno
Basic utilities: $199 in Bakersfield compared to $186 in Fresno
The average rent in Bakersfield is $918, far below the national average, with one-bedroom rent averaging just $753. By comparison, the average rent in Fresno is $1,100 and $1,000 for a one-bedroom apartment.
The bottom line is that while prices may be higher in Bakersfield, the cost of living in Bakersfield vs. Fresno still favors Bakersfield thanks to its very affordable rent and higher median household income.
Additional Things to Consider Between Bakersfield Versus Fresno
Population
Do you see yourself living in a suburban city or do you prefer big-city life? Comparing Bakersfield, CA versus Fresno population is one way to decide which city will fit your lifestyle. The population of Bakersfield is 384,000 but the metro population, which includes all of Kern County, is 840,000. The population of Fresno is 530,000 but the metro population is approaching 1 million.
With this difference in population, Downtown Fresno is more built out than Bakersfield with more attractions, dining, and shopping as well as more neighborhoods to consider. However, one of the pros of living in Bakersfield is everything in the city is closer and easier to reach.
Crime in Bakersfield vs. Fresno
Worried about crime? Unfortunately, both Bakersfield and Fresno have fairly high reported crime rates. Fresno and Bakersfield have similar crime rates although Bakersfield has a slightly lower rate of violent crime and a higher rate of property crimes like vehicle theft than Fresno.
Jobs in Bakersfield vs. Fresno
As you prepare to relocate, you probably want an idea of the types of jobs and careers available and the economic outlook of your new city. Oil and agriculture make up the majority of Bakersfield's economy with top employers including Guimarra Companies (agriculture), Grimmway Farms, and Bolthouse Farms.
Fresno has a more diverse economy because it serves as the economic hub for the San Joaquin Valley and Fresno County. Agriculture is also important in Fresno, but health care and education are also big. Top employers in Fresno include Community Medical Centers, Saint Agnes Medical Center, Kaiser Permanente, and California State University, Fresno.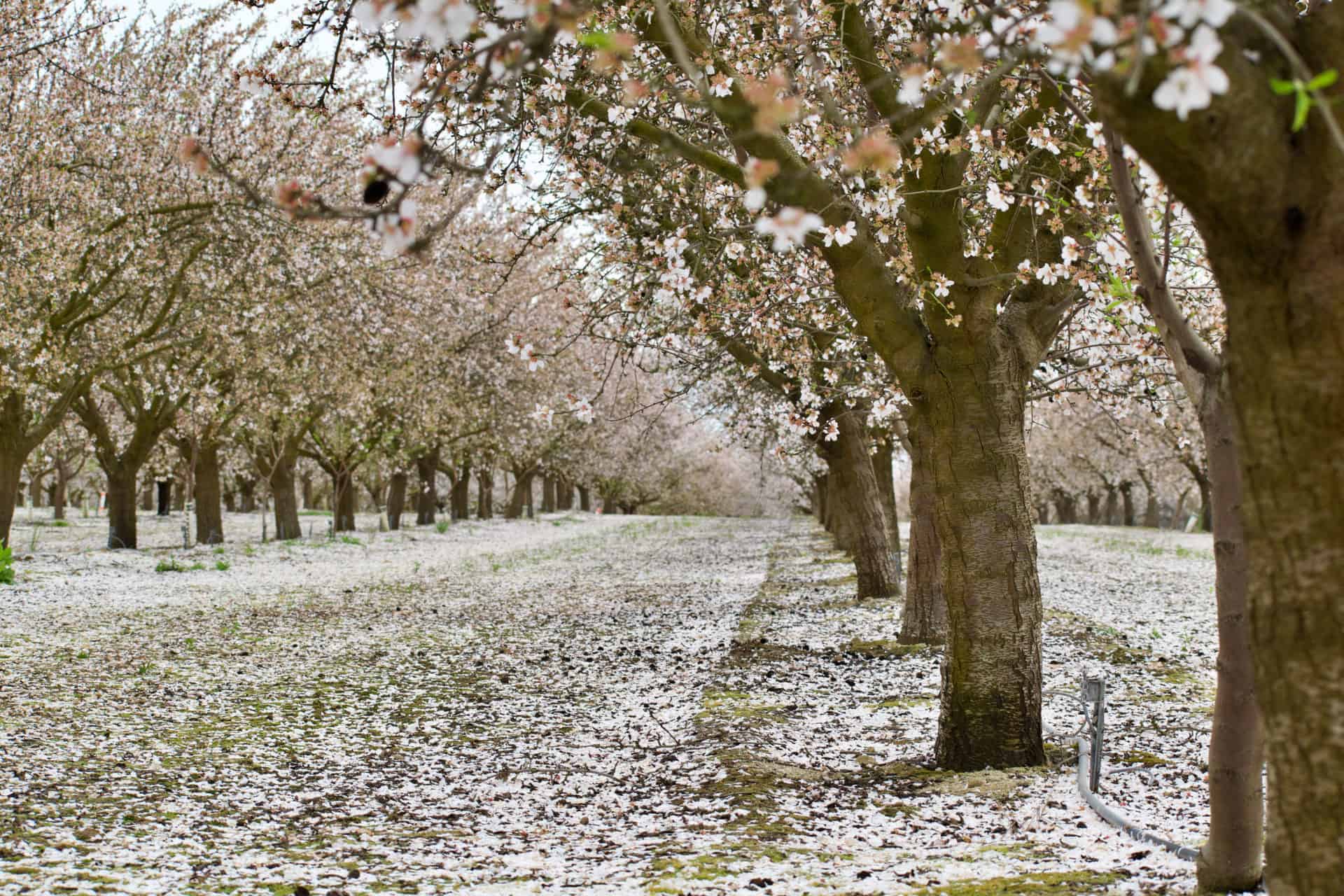 Commute Times in Bakersfield Versus Fresno
If you're like most Americans, you'll spend a lot of time commuting to work. One of the leading reasons people move in the first place is to be close to work and that's no surprise with an average U.S. commute of 26.4 minutes. So, how would your commute look in Fresno versus Bakersfield?
The average Fresno commute is 21.6 minutes with 13% of workers carpooling. Fresno was the only California city to make a recent list of shortest commute times in the U.S. The typical Bakersfield commute is 22.6 minutes, just a little longer, with more workers driving their own car rather than carpooling or using public transit. Still, both cities have a much lower-than-average commute!
Bakersfield to Fresno Distance
No matter which city you choose, you can always enjoy the amenities of the other as Fresno and Bakersfield are close enough for day trips. How far is it from Bakersfield to Fresno? About 110 miles on CA-99 North. Here's how to get from Bakersfield to Fresno, CA.
Bakersfield vs. Fresno: Where Are You Moving?
Fresno and Bakersfield have a lot in common so it's no surprise they're often compared. Both are affordable California cities with a central location, but they have plenty of differences to consider. Bakersfield generally has a lower cost of living, a famous music scene, and great parks while Fresno has an active nightlife and great cultural destinations. After comparing Bakersfield versus Fresno, which city can you imagine living in?
If you've decided to relocate to the affordable Bakersfield area, count on the trustworthy Bakersfield movers at Mentors Moving for a stress-free relocation.