Santa Rosa, CA Senior Movers
Senior Relocation Services in Santa Rosa with Mentors Moving
We understand that relocation isn't easy for anyone, let alone for seniors. As we grow older, our mental and physical abilities gradually weaken. But that's not the only concern related to senior transfers. As the #1 senior movers in Santa Rosa, CA, the Santa Rosa-Petaluma Metropolitan Area, and all of the Sonoma County area, we understand all of your needs and can help you or your elderly loved one relocate with extra support and comfort.
But for whom exactly does the term "seniors" use? In the United States, it's generally considered that a senior citizen is anyone of retirement age, typically in the early 60s or older. When a person becomes this old, the ability to carry out even routine tasks becomes tougher. And so they need additional assistance in living and performing everyday activities, not to mention transitioning work.
That's why relocations for elderly persons require a well-trained and compassionate team to help them transfer with care and relief. But choosing the right team for this intricate job is essential. It's crucial to team up with a crew that offers additional support and caters to all your needs. And when it comes to senior transitions, nobody does it better than Mentors Moving!
Why Are Seniors Santa Rosa Senior Moving Companies?
If you're wondering where and why seniors move, there can be countless places and reasons behind their relocations. The most common reason for the older people's relocation is to move into an assisted living community. That's because simple, routine activities are often strenuous for them, making them more and more dependable on other family members. And due to hectic work schedules, most family members find it difficult to properly care for their older relatives. Thus, they hire professional senior relocators to help transfer them to a more old-age-friendly home.
Some elderlies change their location to spend more time close to friends and family or enjoy the amenities and quality of life in a dedicated retirement neighborhood. Sometimes, they move because of downsizing since larger homes aren't very accommodating. So, they decide to settle into smaller homes or senior apartments in some cases.
Whatever the reason for your or your older relative's Santa Rosa relocation may be, we can handle this delicate job, including decluttering, packing, and organizing your belongings, while fulfilling all your other transitioning needs.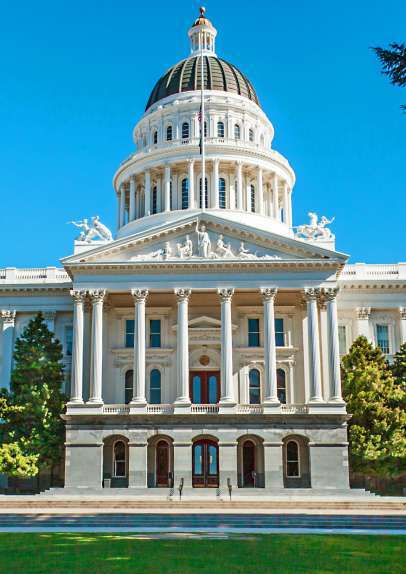 Special Needs of Seniors During a Move
While relocations are complex for almost anyone, it's most difficult for seniors as they have special needs during a move that should be met.
For one, transitions involve planning, organizing, and executing plans, which require physical ability, mental sharpness, and years of experience in the field. Older people need a helping hand in almost all of these requirements. But with the help of our senior move manager, we can surely make this part of the process smooth without you needing to ask for help from your friends or other family members!
Downsizing is another special consideration for elderlies. Since they have accumulated many items over the years and may have memories attached to them, it's often difficult to make decisions about so many things at once because new homes for senior moves are often smaller.
At Mentors Moving, we understand that their precious items have a history, and some might seem irreplaceable. Our experts will carefully pack everything and transfer it into the new home. And for the things, including those you want to part ways but are not ready to do, we'll store them in our 65,000 square feet, 24-hour supervised storage facility until you're ready. After all, we are here to resolve your every transfer-related concern and meet all of your special needs!
Top Reasons to Hire a Santa RosaSenior Relocation Company
Hiring a top-rated senior moving company is important, and there are countless reasons to do so. The first reason is to have serenity in knowing your every relocation need will be met. One reason is packing, which is bothersome for most people. But it's even more difficult for older people as they can't afford to endure the aches and stress that comes with this strenuous task.
Another reason to choose a professional transitioning team is they'll help you safely deliver the items in secured trucks without worrying about getting late on schedules or asking your friends to help you.
Keeping your belongings, home, and flooring safe is another crucial aspect of a typical move. DIY relocations often come with potential damages, costly repairs, and hidden prices. All these problems can be avoided when you allow the experts to do the job they've trained for years.
So, when you hire our professional moving company in Santa Rosa, CA, we will come in and listen to your concerns. Based on the level of service you need, we will form a plan and execute it timely. We will ensure your flooring, house, and all the items remain safe, and pack, load, and organize everything like you wish.
Cost of Hiring a Santa Rosa Senior Moving Company
Since no two relocations are the same, the final cost you get can vary. Hiring a professional team that handles your needs will cost more than hiring them for only a couple of services. That's because the more help you require, the more it involves our resources, efforts, and time.
That said, here are the variables that will affect the final cost of your transfer:
The number of crew members you need

The distance we need to travel to get everything transferred (local transitions are charged differently than long-distance ones)

Transitioning dates (busy seasons or holidays often have slightly higher pricing)

The volume of items that need to be relocated

The level of service you require
Knowing how much you've to pay for your relocation beforehand is advisable. This will help you prepare the budget and plan accordingly. The best way to find the exact cost of your transfer is to call Mentors Moving or fill out the form to request a free, personalized quote.
Choosing the Best Santa Rosa Senior Mover
Now you probably know the importance of choosing a professional moving company for the job and the benefits you can enjoy. But how do you know you're hiring the right one?
When choosing the reliable Santa Rosa movers for older citizens, most people search for "best senior movers near me" on Google. By doing that, you'll see some service providers on the screen. Check their Google reviews and see what people say about their services.
The most important thing is to verify their licensing, insurance and the number of successful relocations per year. This will give you some insight into their experience and professionalism. Also, check whether their staff is well-trained and background-checked.
This thorough research will help you determine whether they are ethical, compassionate, and professional enough to handle senior transfers, especially when looking for a reliable senior relocation company near you.
Whether you or your older family member plans to relocate, Mentors Moving has got you covered. We have years of experience in the industry and enjoy excellent Santa Rosa senior movers reviews on Google by our satisfied customers. Our team is trained to meet your particular needs and takes pride in helping the senior members of our society in their transitions.
Ready for your Santa Rosa, CA Senior Move? Call Mentors Moving Today!
Mentors Moving is here to offer additional care and comfort in relocations of the elderly members of our society. Call us at 480-376-1009 or fill out the form to get a free, accurate quote today. When looking for an affordable senior mover in Santa Rosa and all of the Sonoma Country area, you now know who to call 😉!