About 10 miles from downtown Phoenix near other great areas like Scottsdale, Mesa, and Chandler, the city of Tempe is one of the best parts of the Valley. Pronounced "tem-pee", this college town offers a wide variety of benefits and has become a great Phoenix suburb to live in.
Known for being the home of Arizona State University (ASU), locals range from college students and young families to senior citizens.
Learn everything you need to know about relocating to Tempe and what it's like to live there!
1. People of Tempe – Population & Demographics
The Tempe population has skyrocketed over the past few decades, recently reaching about 178,339 residents. It has grown by more than 180% since the 1970s as more people are moving to Tempe for school, work, and other great perks offered around town. With ASU close by, the median age is fairly young at about 29 years old.
Also thanks to the local university, you'll find a great range of diversity in Tempe demographics. The population in Tempe is made up of about 57% Caucasian, 23% Hispanic or Latino, 8% Asian, and 6% African American. Males add up to about 52.96% of the population, outnumbering females at about 47.04%.
2. Exciting Things to Do in Tempe
Along with great local activities near ASU, residents living in Tempe have numerous options around the city. One of the best things to do in Tempe during the summer is to visit the Rio Salado Park & Wildlife Preserve, which runs all the way through Phoenix's metropolitan area! During migration season, the Rio Salado Park comes alive with hundreds of species of birds, moving through the area to greener pastures. For wildlife lovers, there's nothing quite like it!
View this post on Instagram
Rio Salado Park, 80 W Rio Salado Pkwy, Tempe, AZ 85281, (480) 350-5200

If you'd like another fun thing to do in Tempe with kids, head over to Kiwanis Park. There you'll find a lake, tennis courts, baseball fields, basketball courts, batting cages, horseshoes, a playground, and so much more. Head over for some fun in the sun and enjoy swimming, playing, or a picnic.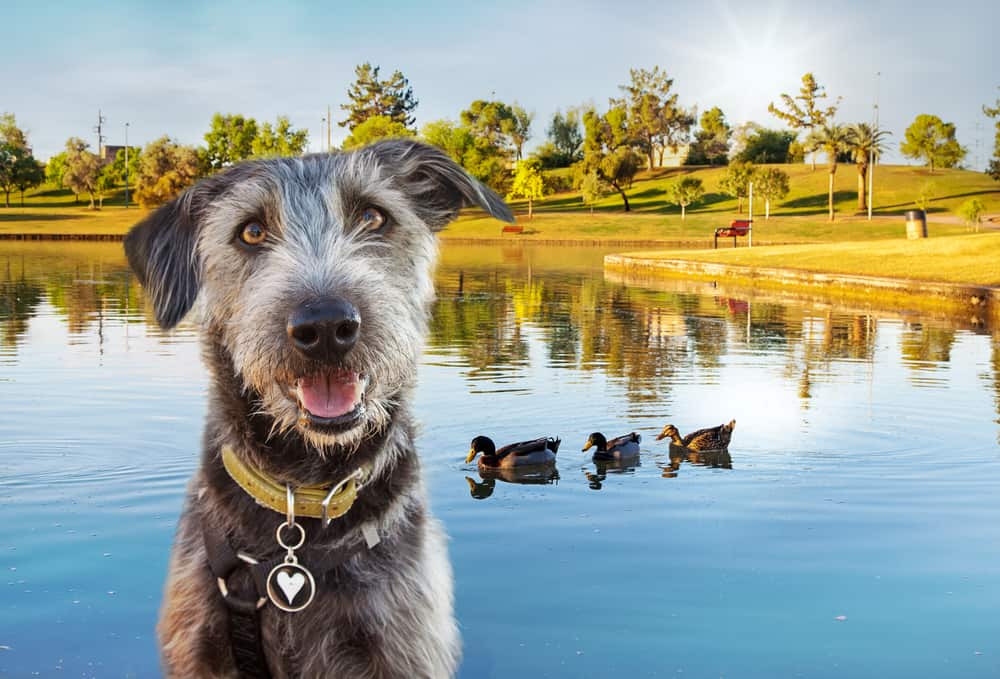 Kiwanis Park, 5500 S Mill Ave, Tempe, AZ 85283
Over at Arizona Mills Mall, you'll find yet another great place to visit in Tempe. The SEA LIFE Aquarium is an entertaining and interactive attraction where you can see a wide variety of sea creatures including stingrays, clownfish, seahorses, sharks, and many more. The aquarium has various areas that educate both kids and adults through their freshwater fish, saltwater fish, an interactive tide pool, and other fun exhibits.
View this post on Instagram
SEA LIFE Centre Arizona, 5000 S Arizona Mills Cir Suite 135, Tempe, AZ 85282, (855) 450-0559
3. Delicious Tempe Restaurants
When lunch or dinner time comes, it'll be important to know about the top places to eat in Tempe. Among the best Tempe restaurants is Culinary Dropout, a contemporary bistro serving appetizers like prosciutto, cheese platters, soups, and salads, followed by main entrees such as pork ribs, steak, and local rainbow trout. Don't miss out on one of their various desserts such as buttermilk pie or monkey bread to finish up your meal.
View this post on Instagram
Culinary Dropout, 149 S Farmer Ave, Tempe, AZ 85281, (480) 240-1601
If you want food that looks and tastes like it came straight from Italy, RigaTony's Authentic Italian Restaurant is the spot for you. This is one of the top-rated restaurants in Tempe serving pastas, chicken, seafood, hoagies, and more.
RigaTony's Authentic Italian Restaurant
View this post on Instagram
RigaTony's Authentic Italian Restaurant, 1850 E Warner Rd, Tempe, AZ 85284, (480) 899-1111
4. Tempe, AZ Cost of Living
The average cost of living in Tempe is about 8% higher than the national average, though that is mainly due to the higher housing market prices. Apart from real estate, you can expect to pay less in Tempe for many expenses including groceries and healthcare. Utilities and transportation are right around the U.S. average as well.
People relocating to the area who will be purchasing a house will find a great variety of Tempe, AZ homes for sale. From small condos to houses that break into the millions, the average price of a home in Tempe is about $312,574. The area is seeing an uptick in prices as they have risen about 7.3% over the past year and are expected to go up another 5% in the next year.
With about 60% of the local population renting, the majority of people living in Tempe lease their homes or apartments. The average price of rent in Tempe is between $1,237 per month for a one-bedroom up to around $1,645+ per month for a three-bedroom or larger.
5. Nice Neighborhoods in Tempe
Spanning about 40 square miles, there are some great communities all across the city. Going beyond the ASU college campus, people switching to Tempe will have great options that are both safe and comfortable.
Some of the top neighborhoods in Tempe are:
Sunset

Alta Mira

Cyprus Southwest
Located in the eastern central part of Maricopa County, zip codes in Tempe include 85008, 85034, 85040, 85044, 85201, 85202, 85224, 85226, 85281, 85282, 85283, and 85284. If you're planning to get a new area code while living in Tempe, it will either be 480 (east valley) or 602 (Phoenix-based).
Convenient shopping locations can also be found all over Tempe including Walmart Supercenter, Safeway, Sprouts, Walgreens, and the Arizona Mills Shopping Mall.
6. Tempe Schools & Colleges
Hosting the Tempe School District, the Tempe Union High School District,  and the Kyrene Elementary School District, there are about 18,943 primary school students living in Tempe. Between these three districts, parents are sure to find an education program that fits the needs of their children.
The best schools in Tempe include:
Ward Traditional Academy

Fuller Elementary School

James Madison Preparatory School

Tempe Preparatory Academy

(ranked 16th top high school in Arizona)

Corona Del Sol High School
On the other hand, there are about 37,627 college-age students living in Tempe, which is more than 21% of the local population. Arizona State University offers strong degree programs in business, biology, psychology, liberal arts, marketing, and more. ASU also ranks among the top universities in the United States for a wide variety of accolades.
7. Great Tempe Jobs
Workers in the area mainly have careers in management, education, administrative support, and sales, adding up to a median household income in Tempe of $51,829. Many of the top jobs in Tempe are close by and make for easy commutes.
The largest employers in Tempe are:
Arizona State University (8,380+ employees)

State Farm (6,120+ employees)

Salt River Project – SRP (2,810 employees)

Wells Fargo (2,550 employees)

ABM Industries (2,000 employees)

City of Tempe (1,894 employees)

JP Morgan Chase (1,630 employees)
Many people in the area also enjoy the quick access from Tempe to Phoenix about 10 miles away, making it easy to travel there for work as well.
8. Weather in Tempe
Cities in the Phoenix Valley can get pretty hot and Tempe weather is no exception. But as long as you keep some sunscreen and water close by, you're sure to fall in love with the climate in no time, giving you year-round access to outdoor amenities like Tempe Beach Park, events at the Sun Devil Football Stadium, and Hayden Butte.
The weather in Tempe during the summer varies between lows in the mid-70s and highs that reach the 100s. Winters are highly desirable with average temperatures between the upper 30s and the mid-60s. Tempe only gets about 9 inches of rain per year.
Tips for Moving to Tempe
Enjoy living in a college town that still offers family-friendly communities.

Great things to do and places to eat everywhere you turn.

Check that the cost of living fits your budget.

Top-ranked schools and well-known employers offering strong jobs.

Hot weather for a couple of months but you'll love the rest of the year.
Need help with an upcoming relocation to Tempe? Contact our top-rated Tempe movers here at Mentors Moving & Storage by calling our office at (480) 376-1009 or you can Request a Quote using the form above!