The city of Litchfield Park, AZ is a quiet and comfortable place to live about 20 miles west of downtown Phoenix. It is bordered by Avondale, Glendale, Goodyear, Phoenix, Buckeye, El Mirage, Surprise, Tolleson, and Youngtown.
As a pleasant community, Litchfield Park was named after Paul Weeks Litchfield, an executive of the Goodyear Tire & Rubber Company who founded the area in 1916. Later in the 1960s, the Litchfield Park Land and Development Co was started with the intent to expand the area into a community of 90,000 residents. Unfortunately, there were a lot of mistakes, and the development plans were never fully implemented as the land was later sold as-is.
Litchfield Park is known for its local resorts, outdoor attractions, and historic petroglyphs that are found in the area.
Though the community is small, a few notable people have called Litchfield Park home such as MLB pitcher Ray King and former Miss America Jacque Mercer.
Considered by its residents to be a great place to live, moving to Litchfield Park has many benefits and advantages.
1. People Living in Litchfield Park, AZ – Population & Demographics
How many people live in Litchfield Park? Although the area was developed as planned, newcomers are still slowly relocating to Litchfield Park each year. The Litchfield Park population is 6,073 people with a median age of 46 years old.
The area isn't overly diverse with Litchfield Park demographics consisting of about 78% Caucasian, 14% Hispanic or Latino, 3% Asian, and 1% Black or African American. Men and women make up a near-even split of the city residency with a gender ratio of 51% male and 49% female. This is an affluent city and the median household income in Litchfield Park is $83,156 per year, which is more than the national average.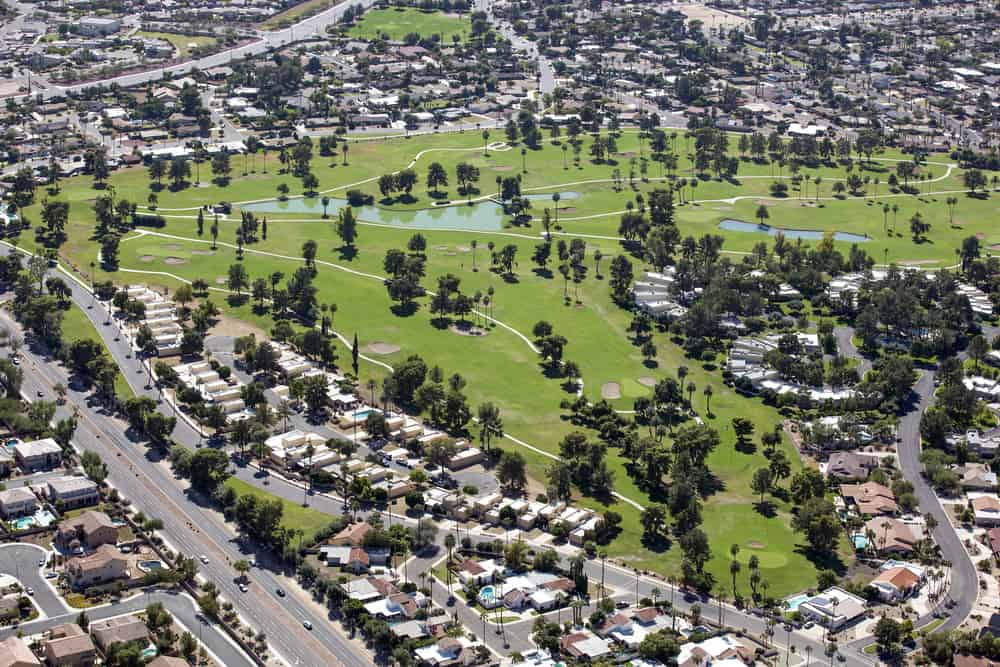 Is Litchfield Park a safe place to live? The crime rate in Litchfield Park is 59% lower than the national average and about 65% lower than the Arizona average. Thanks to its secure communities, Litchfield Park is a safe place to live.
People residing in Litchfield Park are protected by the 134 active-duty police officers who are contracted through the Avondale Police Department.
2. Cost of Living in Litchfield Park, AZ
How much does it cost to live in Litchfield Park, AZ? The average cost of living in Litchfield Park is 18% higher than the US average and about 16% higher than the Arizona state average. You may find lower prices on healthcare, but most other expenses in the community are higher such as transportation, utilities, groceries, and the Litchfield Park real estate market.
The homeownership rate in Litchfield Park is 80.4% with more than four out of every five households owning their living spaces. Local Litchfield Park, AZ homes for sale are part of a somewhat competitive housing market as homes tend to sell fairly quickly. The average price of a home in Litchfield Park is $546,000, which equals out to a median sale price of $240 per square foot.
There is a 0.610% Litchfield Park property tax rate, which is about $3,331 per year for a $546,000 home.
Less than 20% of people living in Litchfield Park rent, but there are still a variety of leasing options available around the community. Depending on the size, location, and amenities it offers, the average price of rent in Litchfield Park is $1,818 per month.
3. Litchfield Park Neighborhoods | Where to Live in Litchfield Park
Where should you live in Litchfield Park? A few of the local neighborhoods in Litchfield Park where you can start your search are:
Village at Litchfield Park

Litchfield Greens

RJM Hilton Apartments
Litchfield Park has 11 local parks, which are owned, managed, and operated by the Litchfield Park Community Services Department.
Plenty of commodities can be found around town with local shopping in Litchfield Park at places like Albertsons, O'Reilly Auto Parts, Bashas, Walmart Neighborhood Market, Safeway, and the Palm Valley Marketplace.
Litchfield Park is 20 miles from Phoenix. Residents can easily get from Litchfield Park to Phoenix in around 30 minutes depending on traffic
4. Litchfield Park, AZ Weather & Climate
The local weather in the area is hot and dry due to the desert climate in Litchfield Park. People living in the community are able to wear shorts, t-shirts, and flip-flops for most of the year due to the primarily warm days.
The average temperature in Litchfield Park is hot during the summer, getting well over 100°F in the daytime and staying in the upper 70s at night. Wintertime does provide some short-term relief from the heat as average temps dip to between the upper 30s and mid-60s. There is an average of only 9 inches of rain per year in Litchfield Park so you won't have to worry about carrying an umbrella.
5. Things to Do in Litchfield Park
If you want to confirm there are fun activities, local places to visit, and unique points of interest in Litchfield Park, you'll be pleased to find plenty of neat attractions.
As one of the best places to visit in Litchfield Park, the Wildlife World Zoo, Aquarium & Safari Park is a top-rated attraction. With more than 600 species of animals, you'll be able to enjoy seeing the biggest collection of exotic animals in Arizona.
Wildlife World Zoo, Aquarium & Safari Park, 16501 W Northern Ave, Litchfield Park, AZ 85340  (623) 935-9453
A can't miss thing to do in Litchfield Park is the Goodyear Community Park, which was named after the popular rubber and tire company. The large park features many great facilities such as a skate park, baseball fields, softball fields, a splash pad, tennis courts, basketball courts, and much more.
Goodyear Community Park, 3151 N Litchfield Rd, Goodyear, AZ 85395  (623) 882-7525
View this post on Instagram
With three full golf courses to choose from, the Wigwam Golf Club is a golfer's paradise for local residents. Along with the golf options, the club also offers other amenities like a community pool, a resort, and world-class dining areas.
Wigwam Golf Club, 451 N Old Litchfield Rd, Litchfield Park, AZ 85340  (623) 935-9414
Additional Litchfield Park Attractions
6. Litchfield Park Restaurants
Before moving to Litchfield Park, you may want to see what kind of options are available when it comes to local restaurants.
View this post on Instagram
One of Litchfield Park's most popular places to eat is called Ground Control, a hot spot for wine and delicious food. Along with a variety of coffee and beer, this top-rated destination has a scrumptious menu of salads, burgers, sandwiches, wood-fired pizzas, tacos, wraps, chicken tenders, and more.
Ground Control Craft Food & Drink,4860 N Litchfield Rd, Litchfield Park, AZ 85340  (623) 535-9066
Ranked with the top restaurants in Litchfield Park, Old Pueblo Cafe is the best place to go for fantastic Mexican cuisine. As you look at their menu, you can pick between tamales, carnitas, enchiladas, tacos, burritos, carne asada, taquitos, and so many other choices.
Old Pueblo Cafe, 102 N Old Litchfield Rd, Litchfield Park, AZ 85340  (623) 935-5059
7. Jobs in Litchfield Park
Local Litchfield Park jobs are available all over town and in neighboring cities for those who may be looking for a new career. Some of the top places to work in Litchfield Park are:
Stotz Equipment

(formerly Arizona Machinery Company)

Harvest Enterprises

Agua Fria Union HSD
The average salary in Litchfield Park is $59,000 per year. There is a state income tax rate of 4.2%. The most recent numbers show that the Litchfield Park unemployment rate is 6.1%, a bit above average.
8. Litchfield Park Schools
There are about 1,336 kids between the ages of 0 and 18 years old living in Litchfield Park, adding up to more than 22% of the population. Thanks to strong education programs at the local Litchfield Elementary School District and the Agua Fria Union High School District, Litchfield Park is an excellent place for families to live.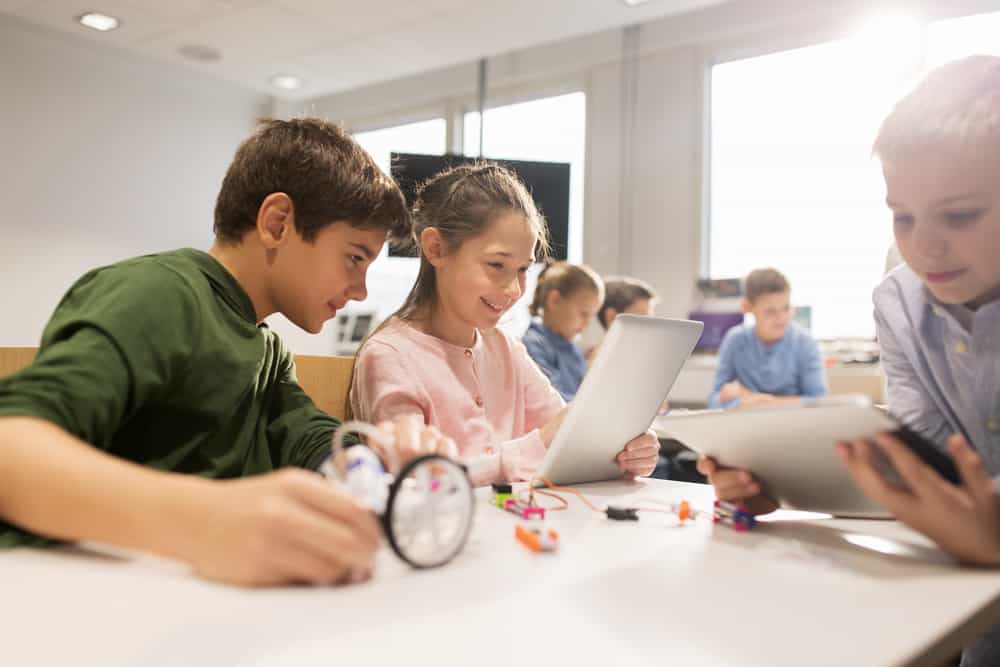 The most reputable schools in Litchfield Park include:
Scott L Libby Elementary School

Crown Charter School

Wigwam Creek Middle School

L. Thomas Heck Middle School
If you're looking for colleges and universities near Litchfield Park, the most trusted options are Grand Canyon University, Arizona State University, and the University of Phoenix.
Residents, students, and children in the community also have access to the free Litchfield Park Library, a public option when you want to rent a book or movie.
9. Litchfield Park Statistics & Information
Taking up about 3.3 square miles, Litchfield Park is centrally-located in Maricopa County, Arizona. Its main zip codes are 85340, 85392, and 85395. Phone numbers have area codes of 602, 623, and 480.
The time zone in Litchfield Park is Mountain Standard Time (MST) and based on Arizona standards, it doesn't shift to Mountain Daylight Time (MDT) during daylight savings time.
The elevation in Litchfield Park is 1,030 feet above sea level.
Map of Litchfield Park, AZ
Find plenty of other attractions, restaurants, and other nearby amenities with this Litchfield Park map.
Tips for Living in Litchfield Park
Aside from some extreme heat for a few months of the year, Litchfield Park weather is comfortable and enjoyable.

Local neighborhoods in Litchfield Park are safe for everyone from seniors and established families to young children and beyond.

Since the cost of living in Litchfield Park is a bit higher than average, you'll want to make sure it's within your budget.
Moving to Litchfield Park, AZ
It's easy to see the many advantages you can experience from relocating to Litchfield Park. Once you've decided it's the place for you, the helpful Litchfield Park movers here are Mentors Moving are standing by to make it happen. Call today at (480) 376-1009 or complete the Request a Quote form on this page for a free moving estimate!