The city of Phoenix is an amazing place to consider whether you're looking for a place to start a new family or raise kids you already have.
Phoenix is the largest city in Arizona and also serves as the state capital. The area is commonly referred to as "The Valley of the Sun" or as "The Valley". There are many great neighborhoods in Phoenix for families thanks to its popular amenities and kid-friendly activities.
The population in Phoenix is 1,555,324 residents with a median age of 34 years old. Local demographics consist of 43% Hispanic or Latino, 41% Caucasian, 7% Black or African American, and 4% Asian. Residents living in Phoenix make a median household income of $60,931 per year.
What makes a neighborhood family-friendly? Generally, it's the safety, kid-friendly amenities, things to do, and the schools! As you identify the best Phoenix neighborhoods for families, you can determine which one is right for you and your children.
1. Desert View – Safest Neighborhood in Phoenix for Families
The beautiful and affluent area of Desert View has long been considered one of the top-rated Phoenix neighborhoods for families. The crime rate in Desert View is 68% lower than the Phoenix average and 48% lower than the national average, making it a very safe place to live with kids.
This lifestyle does come at a higher price for local residents since the cost of living in Desert View is 26% higher than the Phoenix average.
There are about 11,260 kids residing in Desert View, which equates to about 26% of the community's overall population. Many of these children attend trusted schools in the area such as Desert Trails Elementary School and Fireside Elementary School.
Families enjoy kid-friendly shopping at Desert Ridge Marketplace as well as fun local activities at places like the Musical Instrument Museum.
2. Laveen – Largest Percentage of Children in Phoenix
Approximately 34% of people living in Laveen are children under the age of 18 years old, adding up to about 16,220 kids. Laveen is a great community for families with many nice amenities and good schools like Vista del Sur Accelerated Academy.
Parents will be able to enjoy plenty of fun outdoor activities with their kids at places like Cesar Chavez Park and Trailside Point Park as well as fun at the local Sky Zone Trampoline Park. There are also some nice places to eat such as Black Bear Diner and El Gran Taquito Mexican Grill.
3. Rio Vista – Wealthiest Neighborhood in Phoenix
Spanish for "river view", the family-friendly neighborhood of Rio Vista is located to the west of Sky Harbor International Airport. It's a safe community for kids.
Rio Vista ranks among the most affluent Phoenix communities with a median household income of $116,094 per year.
Children in that area attend educational programs at campuses like the Arizona School for the Arts.
View this post on Instagram
Plenty of exciting kid-friendly activities can be found around Rio Vista including K1 Speed, Green Valley Park, and the popular Barrios Unidos Park.
The best family restaurants in Rio Vista are Dora's Kitchen Mexican restaurant, Big A'z Kitchen Chicago Style, and The Original Carolina's Mexican Food.
4. Ahwatukee Foothills – Top-rated Schools in Phoenix
Located to the south of the South Mountain Park and Preserve, Ahwatukee Foothills is a safe and kid-friendly neighborhood in Phoenix. The crime rate in Ahwatukee Foothills is 55% lower than the Phoenix average.
As part of the Kyrene School District, some of the top Ahwatukee Foothills schools are Horizon Honors Elementary School, Kyrene Altadena Middle School, Kyrene Monte Vista School, and Desert Vista High School. The local BASIS Ahwatukee School is ranked among the top 50 schools in the entire United States.
Families living in Ahwatukee have easy access to fun outdoor activities at Mountain Vista Park and the local Desert Foothills Park, along with the child-friendly attractions at Gravity Extreme Zone Trampoline and Adventure Park.
5. Deer Valley – Affordable Neighborhood for Families
Considered one of the most budget-friendly and safe communities in Phoenix, Deer Valley is a comfortable, quiet Phoenix neighborhood. The cost of living in Deer Valley is 2% lower than the Phoenix average.
While Laveen has the highest percentage of kids, Deer Valley has the highest volume in Phoenix with over 38,230 children living in the neighborhood. Local students attend top-rated schools like Reid Traditional Schools' Valley Academy, Painted Rock Academy, and Jefferson Preparatory High School.
View this post on Instagram
Among the most popular things to do with kids in Deer Valley is Hurricane Harbor water park, which features water slides, a lazy river, a wave pool, and more than 30 other attractions. Other enjoyable attractions include Adobe Mountain Train Museum, Victory Lane Sports Park, and the Deer Valley Petroglyph Preserve.
6. Camelback East – Among the Best Family Communities in Phoenix
Making up about 21% of the Phoenix population, there are over 28,190 kids living in the Camelback East neighborhood.
There are many reputable Camelback East schools including Great Hearts Academies, Villa Montessori – Phoenix Campus, and Madison Highland Prep.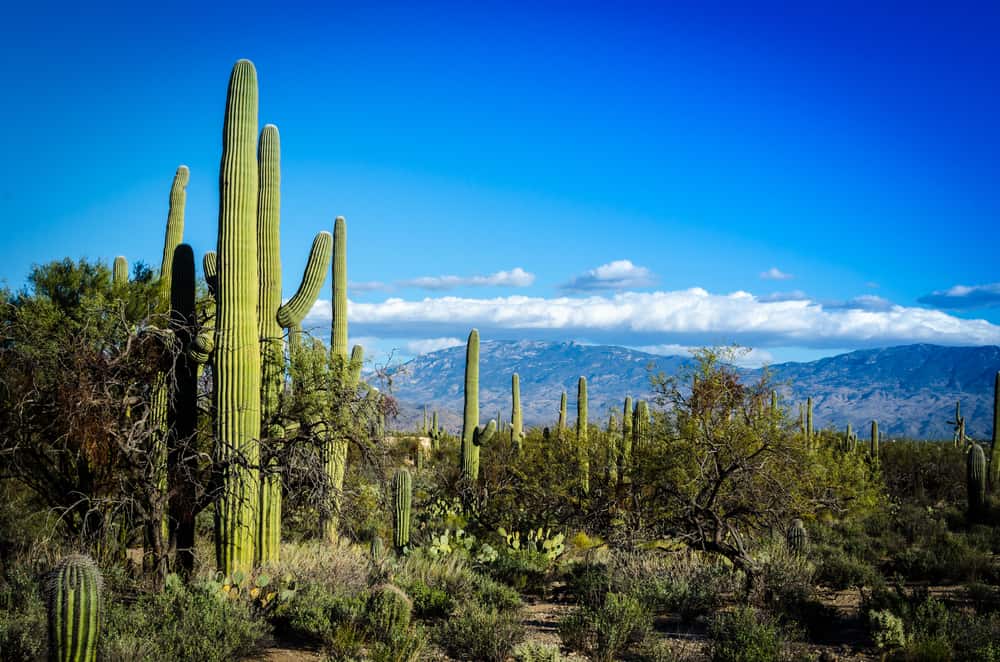 Camelback East is home to some of the best family-friendly activities in Phoenix including the Desert Botanical Garden, the Phoenix Zoo, Papago Park, and hiking at Camelback Mountain.
There are also numerous places to eat in Camelback East where families can enjoy spots like Culinary Dropout, The Henry, and Luci's at The Orchard.
7. North Gateway – Kid-friendly Phoenix Neighborhood
The local Phoenix neighborhood of North Gateway is a great place to raise children with many nice amenities.
North Gateway's crime rate is 63% lower than the city average, making it one of the safest communities in Phoenix for families.
Some of the best points of interest in North Gateway are the Phoenix Sonoran Preserve, the Pioneer Arizona Living History Museum, Tramonto Park, and Dixie Mountain. Families with children love this place!
Local schools in North Gateway are part of the Deer Valley Unified School District including Sonoran Foothills School.
8. Paradise Valley – Among the Largest PHX Communities for Families
There are about 34,060 kids under the age of 18 years old residing in Paradise, adding up to about 20% of the community's residency.
Paradise Valley is one of the most expensive neighborhoods in Phoenix for families with a median home price of more than $2.6 million. It's a very safe community to raise kids.
The cost of living in Paradise Valley is 11% higher than the Phoenix average.
View this post on Instagram
The highest-rated Paradise Valley schools are BASIS Phoenix and North Phoenix Prep.
A handful of the best places to visit with kids are McCormick-Stillman Railroad Park, the Echo Canyon Recreation Area, and the local OdySea Aquarium.
Map of Family Neighborhoods in Phoenix
Ready to Find the Top Phoenix Family Neighborhood for You?
There are many beautiful family communities in Phoenix that could fit your needs and lifestyle. No matter where you decide to live, you and your children will love all the fun things to do and other benefits from being in the area.
Do you and your family need assistance relocating to your new Phoenix neighborhood? Let the top-rated Phoenix movers at Mentors Moving handle your upcoming transition! Call our team today at (480) 376-1009 or fill out our Request a Quote form to get a free Phoenix moving estimate!